SU OLAS Members Celebrate Pinehurst Elementary Mentorship Program
Wednesday May 22, 2019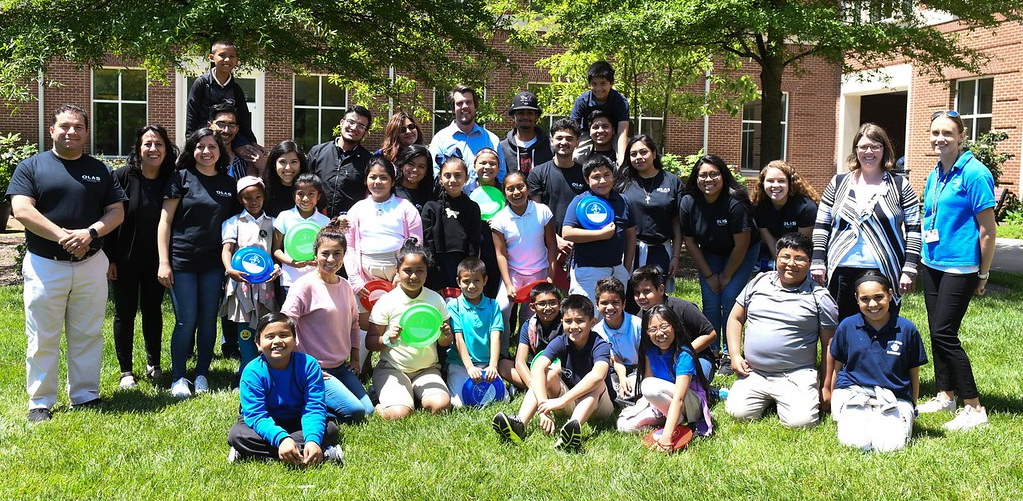 SALISBURY, MD---Twenty members of Salisbury University's Organization of Latin American Students (OLAS) recently celebrated the end of the semester with their mentees from Pinehurst Elementary School.
In February, OLAS members were paired with Hispanic children from the school, whom they mentored throughout the semester.
The program prioritized matching SU's Latino- and Spanish-speaking students with Pinehurst students from immigrant backgrounds who are English-language learners, making it unique among mentoring programs on the Delmarva Peninsula, said Dr. Corinne Pubill, chair of SU's Modern Language and Intercultural Studies Department and OLAS advisor.
"Despite the increase in the number of Latino students entering post-secondary education, our SU students are aware that these children are less likely than other groups to be enrolled in or graduate from college," she said.
"Through this experience, OLAS students gain valuable real-world experience, as they deal directly with the challenges that many immigrants face in our school systems. Having Latino backgrounds themselves, the OLAS students participating in this program recognize the need for this kind of community outreach.
"The realization that Latino youth have as much desire and capacity to succeed in school as other students. Is transformative and empowering for our student body, and broadens their vision of Latino communities everywhere."
During the celebration, the Pinehurst students toured the campus and received gifts and awards of encouragement from their mentors, encouraging them to continue their education toward college.
OLAS students also helped organize a bilingual philosophy class for their mentors, led by Dr. Cristina Cammarano of SU's Philosophy Department.
Also joining them were Pinehurst English for Speakers of Other Languages (ESOL) teacher Lori Shockley and ESOL instructional assistant Lauren Vilkas.
For more information call 410-543-6030 or visit the SU website.
SHARE