SU Community Health Honored by Society for Public Health Education
Thursday March 14, 2019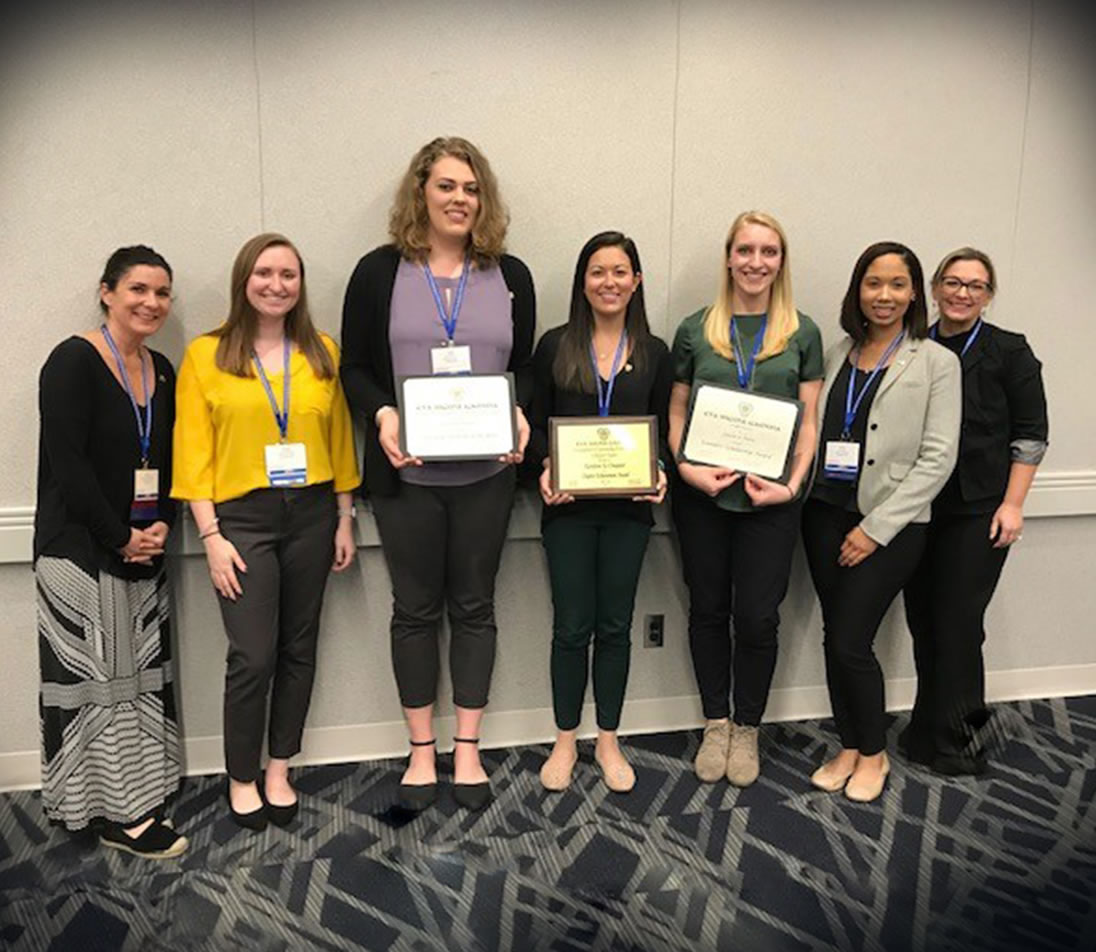 SALISBURY, MD---Salisbury University's community health program again has been honored by the national Society for Public Health Education (SOPHE).
Two recent graduates of the program, and its affiliated Epsilon Xi Chapter of Eta Sigma Gamma (the National Health Education honor society), were recognized at SOPHE's 69th Annual Meeting in Columbus, OH.
"SU's community health program is quickly establishing a reputation of excellence in the field of health education and public health," said Dr. Brandye Nobiling, program director and chapter faculty sponsor. "SOPHE is the leading public health education organization in the nation and this is the second consecutive year that our students have received national awards at its conference."
Alumna Lauren St. Pierre of Abingdon, MD, a 2018 community health graduate, received the ESG Founder's Award, which honors one undergraduate ESG member in the country who demonstrates excellence in teaching, research and service.
Alumna Emily Paterson of Columbia, MD, also a 2018 community health graduates, was named the Health Education Major of the Year. That award is given to the highest-achieving health education/public health student from across the country by SOPHE and the National Commission for Health Education Credentialing (NCHEC).
SU's ESG chapter also received two awards: the Chapter Achievement Award and the Teaching Activity of the Year Award. Each is given to one ESG chapter in the country, selected from among those led by both undergraduates and graduate students.
For more information about SU's community health program, visit www.salisbury.edu/communityhealth.