SU Hosts Inaugural Mid-Atlantic Ottoman Studies Workshop
Friday March 1, 2019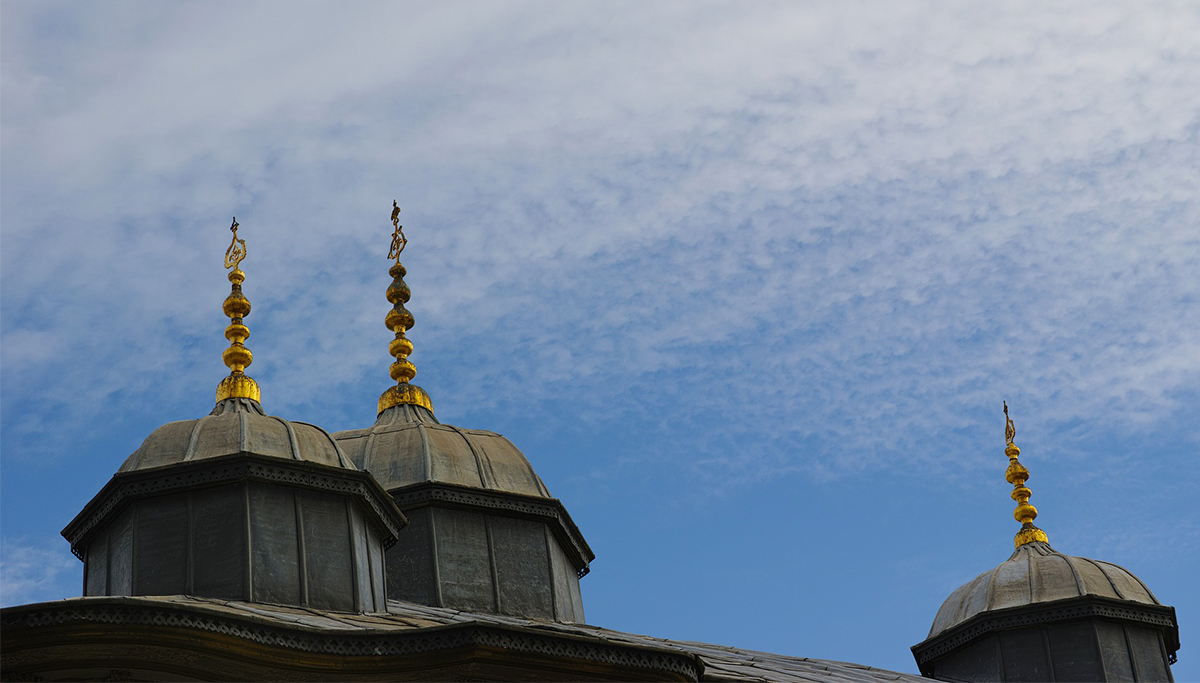 SALISBURY, MD---Salisbury University hosts the inaugural Mid-Atlantic Ottoman Studies Workshop from Friday-Sunday, March 29-31, in Perdue Hall Room 362.
Dr. Harun Küçük of the University of Pennsylvania keynotes the event 5 p.m. Friday, March 29, with the talk "From Scholars to Bureaucrats, Physicians and Engineers: Some Preliminary Remarks on the Social Transformation of Knowledge."
Other scheduled speakers and events include:
Friday, March 29
4 p.m. – Welcoming remarks with Drs. Clifton Griffin, SU dean of graduate studies and research, and Maarten Pereboom, dean of the Charles R. and Martha N. Fulton School of Liberal Arts
6:15 p.m. – "Writing a Monograph" workshop
7:30 p.m. – Dinner, Market Street Inn
Saturday, March 30
8 a.m. – "The Ottomans at the Heart of Early Modern World History" with Dr. Ernest Tucker, U.S. Naval Academy
9 a.m. – "Religious Polemic and Interreligious Dialogue" session, including:
• "Rise of the Anti-Jewish Polemical Genre in the Ottoman Empire" with Dr. ?aban Aglar, University of Maryland, College Park (Q&A with Dr. Oscar Aguirre Mandujano, University of Pennsylvania)
• "Building Empathy: Interreligious Dialogue in 17th-Century Constantinople" with Dr. Duygu Yildrim, Stanford University (Q&A with Dr. Tunç ?en, Columbia University)
10:40 a.m. – "Ordering the Empire and Managing Its Borders" session, including:
• "Ordering an Empire of Difference: Physiognomy at the Early Modern Ottoman Court" with Dr. Emin Lelic, SU (Q&A with Dr. Timothy Fitzgerald, James Madison University)
• "Notions of Border and Border Formation in Early Modern Ottoman-Safavid Relations" with Dr. Ayse Baltacioglu-Brammer, New York University (Q&A with Dr. Joshua White, University of Virginia [UVA])
12:20 p.m. – "Learining ('ilm) and Sovereignty (saltanat) in the 15th and 16th Centuries" with Dr. Cornell Fleischer, University of Chicago
1 p.m. – Lunch, Irish Penny Pub and Grill
2:30 p.m. – "Mastery of Time and Martial Spirituality" session, including:
• "Masters of Time: Layers and Limits of the Authority of Ottoman Astrologers" with ?en (Q&A with Küçük)
• "Mysticism for the Military: Analyzing Two Ottoman Sufi Writings to Officials" with Dr. Kameliya Atanasova, Washington and Lee University (Q&A with Baltacioglu-Brammer)
4:10 p.m. – "Modern Morality and Progress" session, including:
• "Ottoman Moral Entrepreneurs, Cultural Politics and Moral Citizenship in Late Ottoman Society" with Dr. Melis Hafez, Virginia Commonwealth University (Q&A with Leyla Amzi-Erdogdular, Rutgers University)
• "Writing Westward: Halide Edip's English Journalsm, 1908-1911" with Kaitlin Staudt (Q&A with Graham Pitts, Georgetown University)
6 p.m. – Dinner, Evolution Craft Brewing Co. Public House
Sunday, March 31
8 a.m. – "Firdevsî-I Rumî and His Kutb-Nâme" with Dr. Nikolay Antov, University of Arkansas
8:30 a.m. – "Locales: Medical and Spiritual" session, including:
• "Sufis and the Sufi Lodges in Istanbul in the late 19th Century: A Spatial Inquiry" with Dr. Ahmet Yusuf Yüksek, Binghamton University (Q&A with Atanasova)
• "Inveting the Ottoman Hospital as Locale for Medical Knowledge" with Dr. Burçak Özlüdil, New Jersey Institute of Technology (Q&A with Dr. Christopher Gratien, UVA)
10:10 a.m. – "Governing the Provinces" session, including:
• "An Ecocritical Reading of the Tanzimat Civilizing Mission" with Gratien (Q&A with Özlüdil)
• "Knowledge and Empire in World War I Lebanon with Pitts (Q&A with Staudt)
11:30 a.m. – Lunch, Mediterranean Grill
1 p.m. – "Empire at War" session, including:
• "Beyond the Midye-Enez Line: Reclaiming Edirne During the Balkan Wars" with Dr. Pinar Odabasi Tasçi, University of Akron (Q&A with Dr. Ella Fratantuono, University of North Carolina-Charlotte)
• "A Prolonged Abrogation? The Capitulations, the 1917 Law of Family Rights and the Ottoman Quest for Sovereignty in World War I" with Drs. Kate Dannies and Stefan Hock, Georgetown University (Q&A with Hafez)
2:20 p.m. – Closing discussion
Sponsored by SU's Fulton School of Liberal Arts, Office of Undergraduate Studies and Research, and the History, English and Philosophy departments, admission is free to all events except meals. The public is invited.
For more information call 410-548-3834 or visit the SU website.