Youth Innovation Academy Returns to SU This Summer
Wednesday February 20, 2019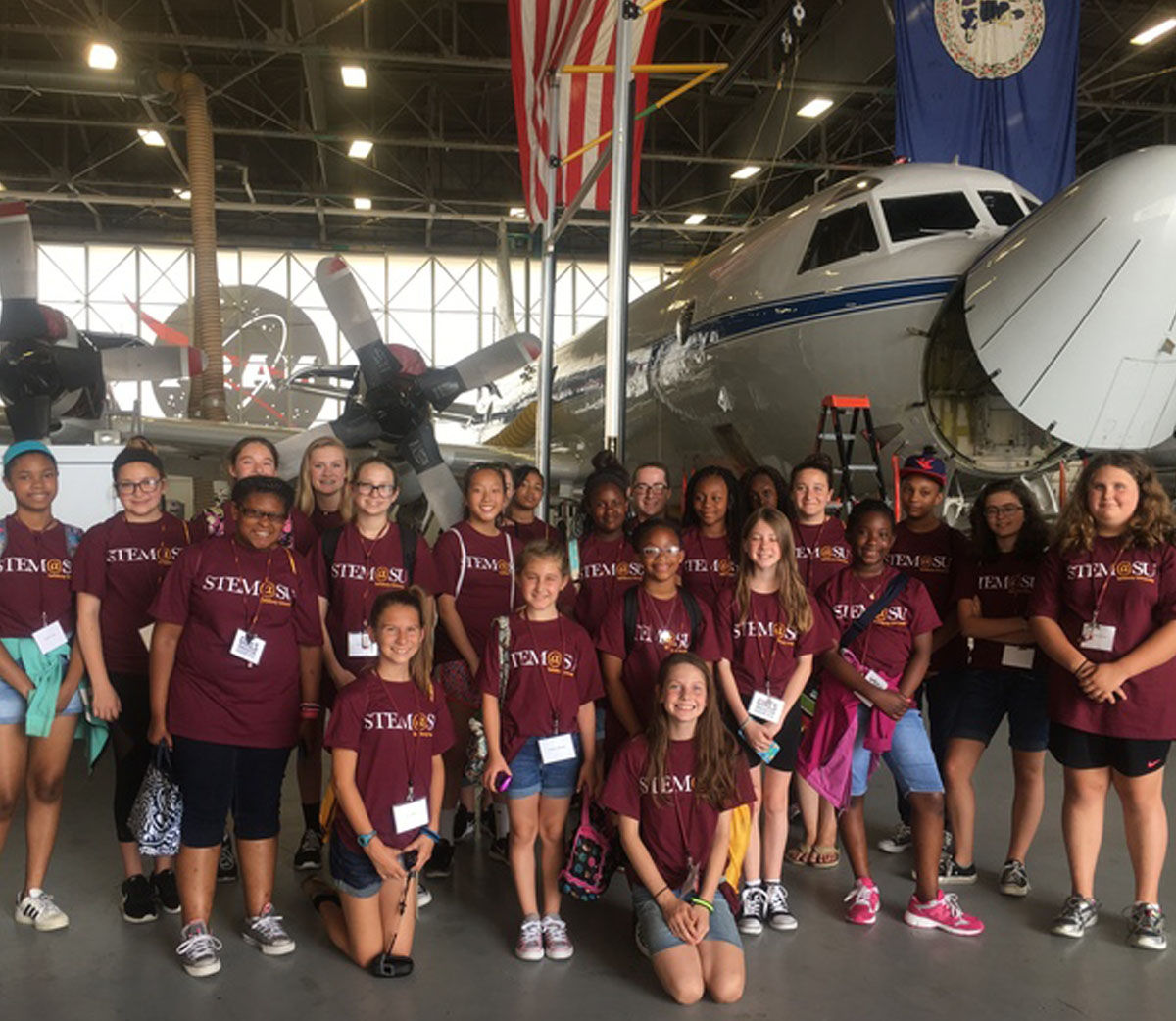 SALISBURY, MD---The Youth Innovation Academy @ SU returns to Salisbury University this summer.
Hosted by SU's Center for Extended and Lifelong Learning (CELL), the program incorporates curriculum on leadership, communication, innovation and technology for students entering sixth, seventh and eighth grades.
Sessions run from June 17-August 9. Topics include:
• Girls Cohort One: June 17-21, June 24-28 (attendance required both weeks)
Bringing Stories to Life: Literary CSI and Computer Animation
• Boys Cohort One: July 8-12
Mix It Up: Cool Careers and Music Tech
• Girls and Boys Innovation Academy July 15-19
Make Your Own Magic: Ingenuity and Self-Reliance through YA Literature
• Girls Cohort Two: July 29 –August 2, August 5-9 (attendance required both weeks)
Trailblazers: Outdoor Leadership and Entrepreneurship
Media and Me: Exploration of Self, Media and Photography
Sessions are 9 a.m.-4 p.m. daily at SU. Supervised drop-off time is 7:30-9 a.m. and pick-up time is 4-5:30 p.m.
Participants will learn age-appropriate computer applications, media tools and communication software to empower them to solve problems and expand their technology skills. The academy enhances leadership competence and confidence through engaging, applied projects tackling real community issues.
"The Youth Innovation Academy brings local students to campus, allowing them to envision themselves being young college students, spending their days going to class, doing projects in computer labs and having lunch in the campus dining room," said Mary Angela Baker, CELL director. "If they see it, they can become it."
Dr. Chrys Egan of the Communication Arts Department directs the program.
"Students understand innovation best when they see it in action," she said. "We ensure the Innovation Academy experience gives them hands-on opportunities to promote their learning and interest in technology."
Additional SU instructors include Christina Harper, faculty and Outdoor Leadership Program coordinator; Kevin Fallon, career services director; Mou Chakraborty, external library services director; William Burke, executive director of economic development and director of entrepreneurial activities; Stacia Kock, Interim Director of the Honors College; Jean Goblinger, adjunct faculty of Communication and the English Language Institute; Mehves Lelic, SU Art Galleries program director; and Ted Nichols, adjunct music faculty; as well as several area middle school teachers.
Cost is $225 for one-week sections and $450 for two-week sections, including lunch, early drop-off and late pick-up, materials and program transportation.
To register, visit the CELL website. For more information contact Jody Dengler at 410-543-6090 or cell@salisbury.edu.