SU Hosts Third International Women's Day Conference, 'Seeking Justice'
Monday February 18, 2019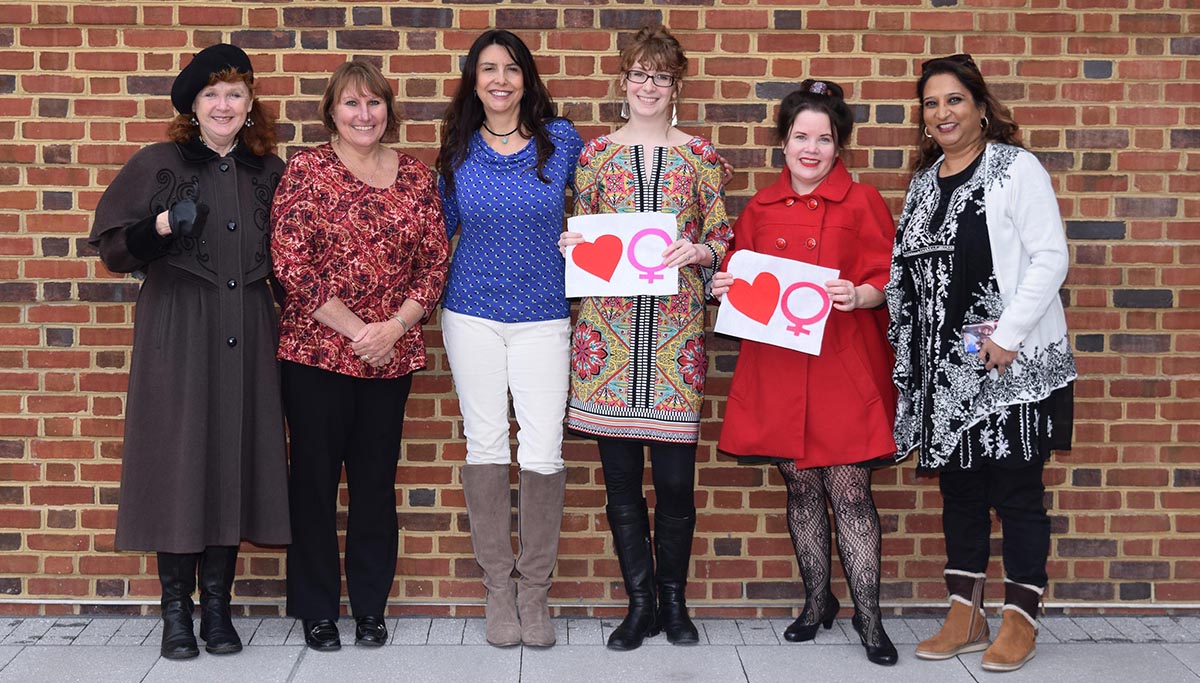 SALISBURY, MD---Salisbury University hosts its third annual International Women's Day conference, "Seeking Justice," 2-5:45 p.m. Friday, March 8, in the Worcester Room of the Commons.
The event is part of a global celebration and call to action on the rights of women and girls.
SU speakers discuss working for justice, especially as it affects women and those who identify as female, exploring ideas to create and promote greater justice for all. Topics include:
• 2 p.m. – Welcome by SU President Charles Wight, introduced by Dr. Eileen Gilheany, conference committee chair
• 2:15 p.m. – "Women's Way of Organizing" with Dr. Jennifer Jewell, Graduate Social Work Program chair and associate professor
• 2:30 p.m. – "Expanding Your Awareness" with Nyasha Wills, Multicultural Student Services graduate assistant for LGBTQIA programs
• 2:45 p.m. – "The Light of Language: Dwelling in Elena Ferrante's My Brilliant Friend" by Dr. Andrew Martino, SU Honors College dean
• 3 p.m. – "Can Cinema Disarm" with Dr. Ryan Conrath, assistant professor of English
• 3:15 p.m. – "Seeking and Hearing Anew: Parenting as a Positive Influence on Teaching" with Dr. Elsie Walker, professor of English and Literature/Film Quarterly international journal editor
• 3:30 p.m. – "Affordability, Availability, Accessibility and Accountability for High-Quality Early Childhood Care" with Dr. Chin-Hsiu Chen, Early and Elementary Education Department chair and assistant professor
• 3:45 p.m. – "Lobbying for Multiple Generations" with Bethany Goldsmith, SU social work student
• 4:15 p.m. – "Unaccompanied Children at the U.S. Border and Current U.S. Policies on Immigrants and Refugees" with Dr. Sook Hyun Kim, assistant professor of social work
• 4:30 p.m. – "Empowered Women Empower the World: Political Participation, Civic Engagement and Conflict Resolution" with Alexandra Ginta Martin, fair practices coordinator and conflict analysis and dispute resolution adjunct faculty
• 4:45 p.m. – "Is it Justice or 'Just Us'?" with Dr. Sally Perret, assistant professor of Spanish
• 5 p.m. – "White Women's Work: Teaching for Justice" with Dr. Erin Stutelberg, assistant professor of secondary and physical education
• 5:15 p.m. – "Searching for Ancestors and Heroines: Learning as Justice" with Dr. Kara French, director of gender and sexuality studies and assistant professor of history
• 5:30 p.m. – Open discussion with closing remarks by Dr. Karen Olmstead, provost and senior vice president of academic affairs
A reception follows.
Throughout the conference, the pop-up exhibition "The Worlds of Women," by Mehves Lelic, SU Art Galleries program director, also is on display.
Sponsored by the SU Women's Forum, admission is free and the public is invited. Advance RSVP is required. To register, visit www.salisbury.edu/suwf.
For more information email womensforum@salisbury.edu.