SU Simulation Center Represented at SSH International Meeting
Monday February 11, 2019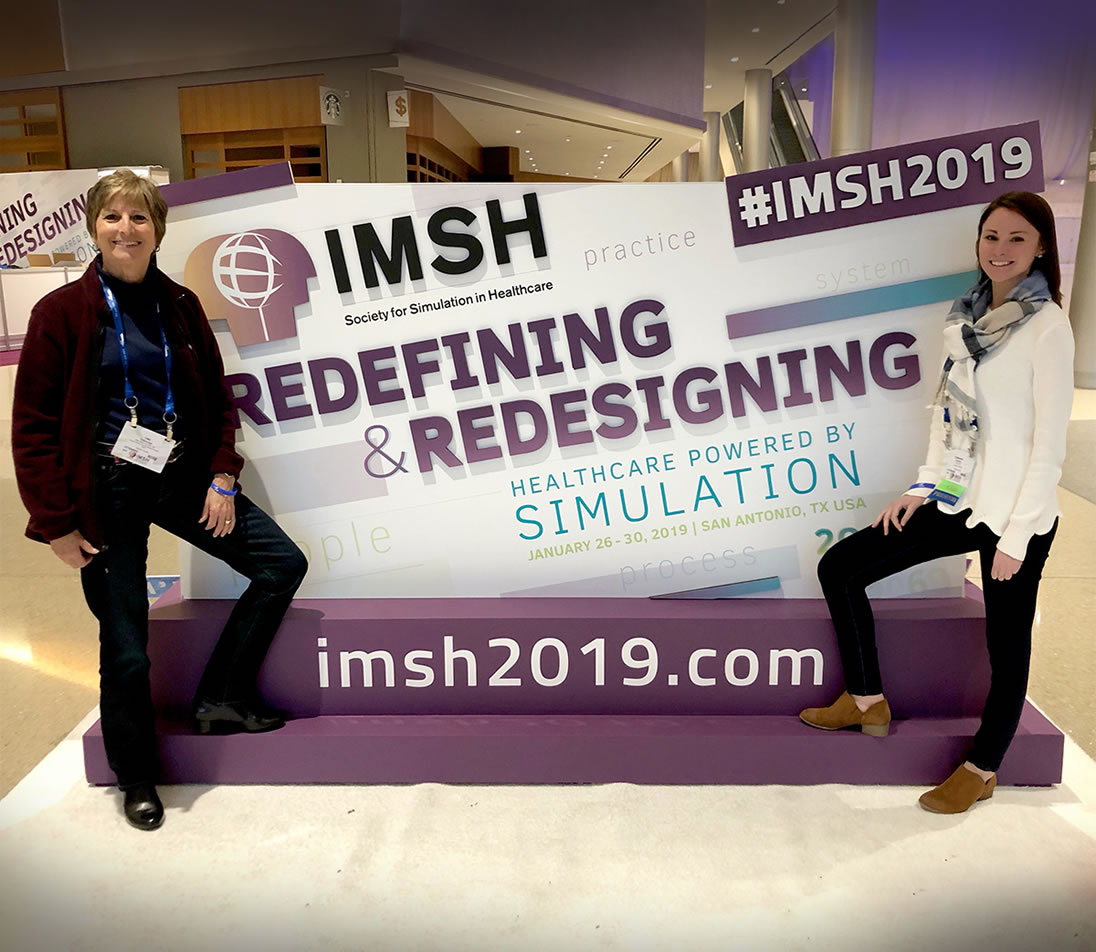 SALISBURY, MD---Salisbury University's Richard A. Henson Medical Simulation Center was represented at the Society of Simulation in Healthcare's 2019 International Meeting on Simulation in Healthcare in San Antonio in January.
Dr. Lisa Seldomridge, center director, and Catherine Neighbors, simulation coordinator, were among the nearly 3,200 attendees from around the world.
Neighbors presented "A Creative Approach to the Challenges of Electronic Health Record Documentation during Simulation." She discussed the importance of documentation during simulation experiences and showcased a sophisticated software package that she developed for learners at SU's Simulation Center.
Neighbors also was recognized at the President's Ball for her recent certification as a Certified Healthcare Simulation Educator (CHSE) by the Society. She is the first and so far only person on Maryland's Eastern Shore to earn CHSE certification.
SU's Simulation Center (106 Pine Bluff Road) has four specialized simulation suites, seven high-fidelity patient simulators, classroom and debriefing spaces, and a standardized patient program. Opened in 2011, it is designed to be a "safe space" for students and others to practice skills as health professionals.
For more information visit, www.salisbury.edu/henson/simcenter.


SHARE