SU's Kotlowski Earns Inaugural Fulbright Professional Scholarship in American-Australian Alliance Studies
Friday October 25, 2019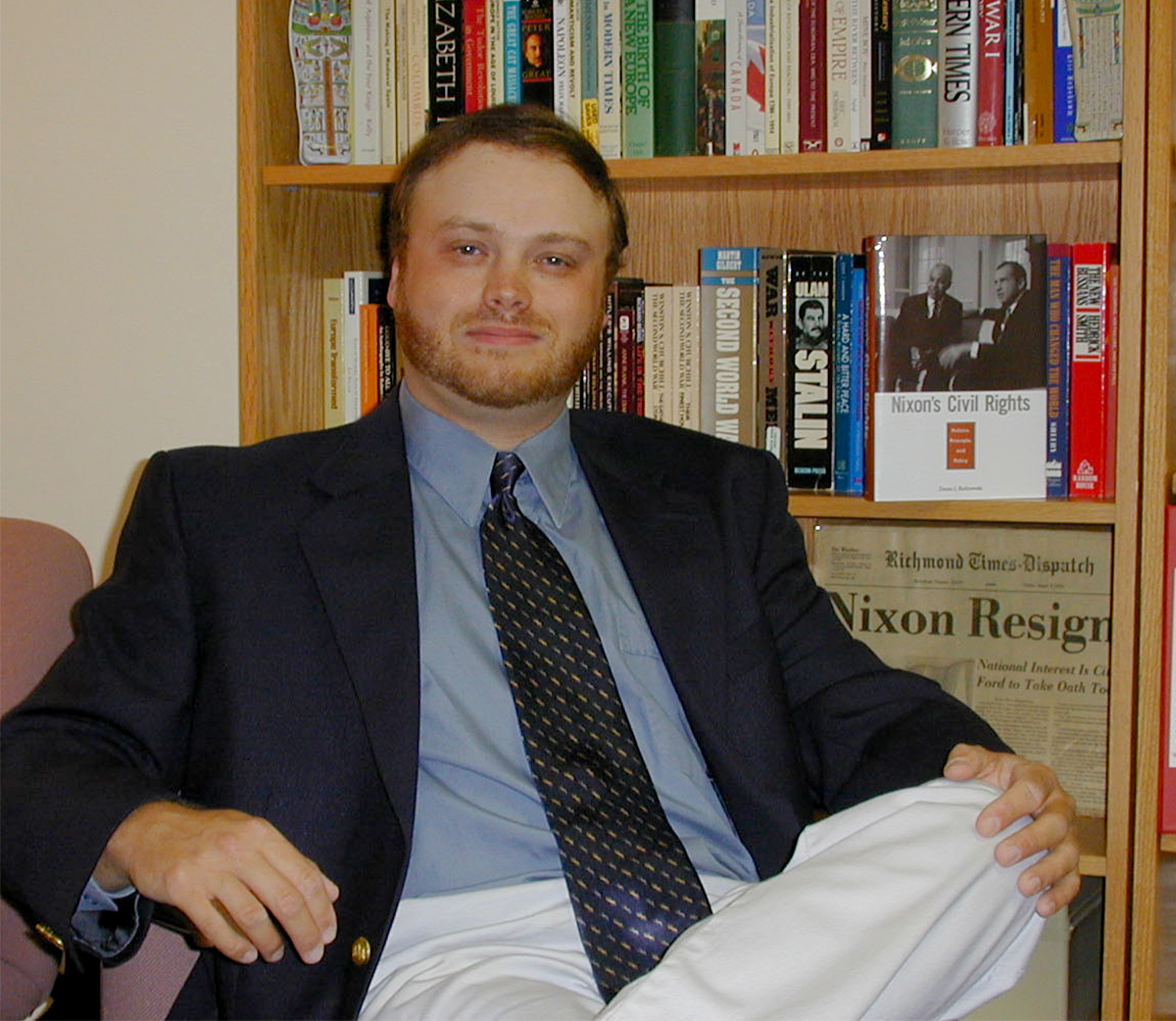 SALISBURY, MD---Dr. Dean Kotlowski, Salisbury University professor of history, is no stranger to the U.S. Department of State's Fulbright program, having twice served as a Fulbright Scholar abroad.

Next semester, he will make Fulbright history as the inaugural holder of the Fulbright Professional Scholarship in American-Australian Alliance Studies. He will be based at the Australian National University (ANU) in Canberra.
"Australia is one of the most competitive countries for Fulbright applications," Kotlowski said. "This opportunity will not only give me another opportunity to lecture on American history abroad, but to research in archives critical to my forthcoming book The Road to Self-Determination: Indigenous Policy in the USA and Australia, 1960-1993."
Kotlowski's previous Fulbrights have taken him to Europe and Asia. In 2016, he spent a semester as the Fulbright-Botstiber Visiting Professor of Austrian-American studies at the University of Salzburg, Austria. In 2008, he served as the Fulbright Visiting Professor of American studies at De La Salle University in Manila, Philippines.
Beyond his Fulbright experiences, Kotlowski has lectured in 22 countries and nationwide via C-SPAN, and has served as a presidential history expert for a range of high-profile outlets, including National Public Radio and U.S. News & World Report.
Earlier this year, he was appointed as the historian specialist to the U.S. Treasury Department's Citizens Coinage Advisory Committee, with a feature in Coin World magazine. He also has served as one of the four independent historians selected by the National Archives to assist with restructuring of the Richard Nixon Presidential Library and Museum.
Kotlowski is the author of over 40 scholarly articles and chapters and two critically acclaimed books: Nixon's Civil Rights: Politics, Principle and Policy (Harvard University Press, 2001) and Paul V. McNutt and the Age of FDR (Indiana University Press, 2015). In connection with the latter, he also appeared in the 2013 documentary Rescue in the Philippines: Refuge from the Holocaust.
For more information call 410-543-6030 or visit the SU website.