SU's Anderson Earns Bosserman UNESCO Fellowship
Wednesday October 23, 2019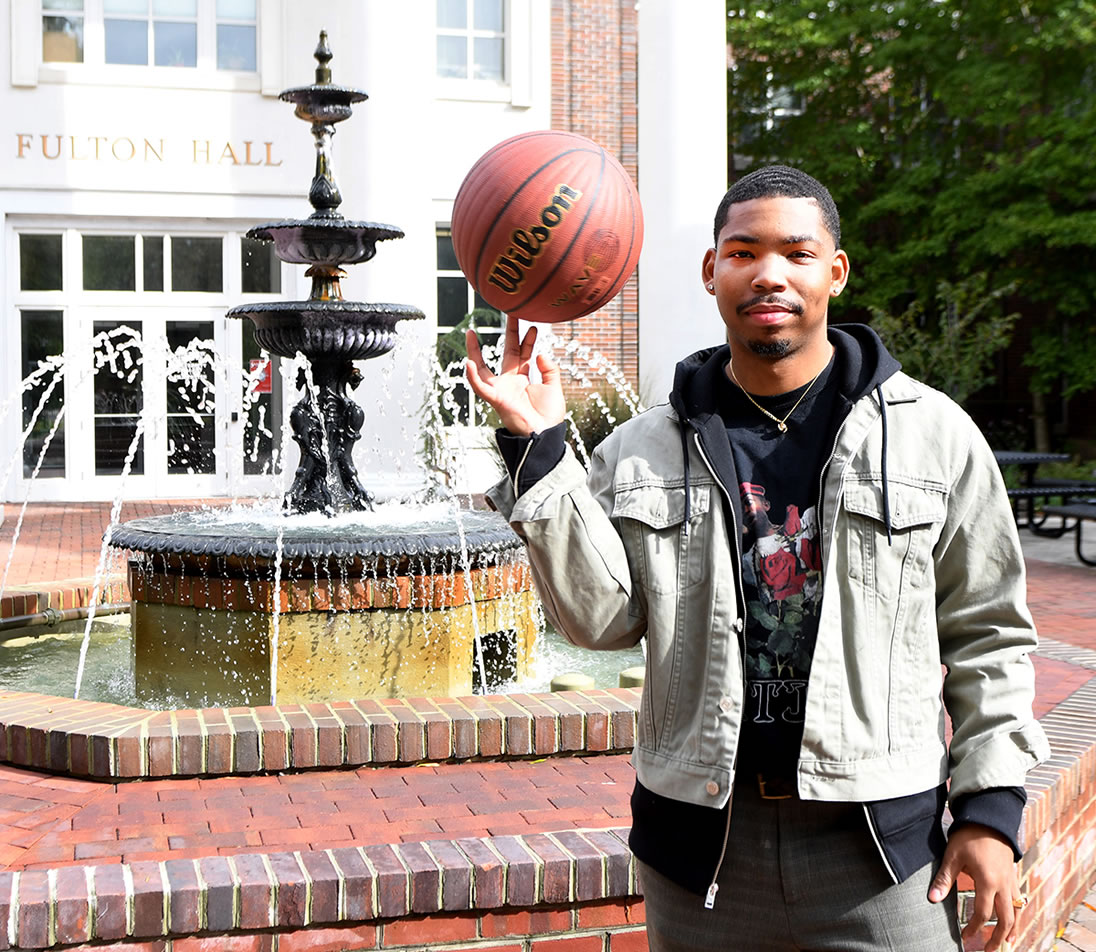 SALISBURY, MD---After graduating from Salisbury University in May with degrees in international studies and communications, Brian Anderson still wasn't sure what he wanted to do in the next step of his life. Coming back to SU was an option, so he enrolled, pursuing a master's in conflict analysis and dispute resolution.
The Baltimore native knew he wanted his path to include sports in some way and when an opportunity to apply for the Bosserman Fellowship with the United Nations Educational, Scientific and Cultural Organization (UNESCO) presented itself, it seemed a perfect fit. The fellowship is named for the late Dr. Phil Bosserman, founder of SU's Bosserman Center for Conflict Resolution.
Through his fellowship, Anderson will have the opportunity to use sports to foster social integration in different cultural and political contexts that align with accomplishing the United Nations' 17 sustainable development goals. UNESCO works with young people and is committed to accompany them to work together to drive social innovation and change.
"Graduate school was an opportunity for me to understand what I wanted to do after graduation," Anderson said. "Preparing for grad school, I had read everything about CADR, everything about the Bosserman Center, trying to figure out the routes that other people went on. When I found out about the UNESCO Bosserman Fellowship, I was excited about the opportunity."
Anderson will be the fourth SU student to venture to the UNESCO headquarters in Paris, leaving in January and spending approximately six months in Europe, with a possibility to renew for an additional six months.
The trip to foreign soil is not new or intimidating to Anderson, who studied abroad in Cyprus and through that experience visited more than 15 different countries.
"I'm getting used to traveling," he said. "My life has been a bouncing pad, I've lived in a lot of different places and had a lot of different experiences. So being able to go overseas, it's an adjustment, but it's an experience that is worth having."
The international experience follows right in Anderson's hopes for the future to possibly become a diplomat, though with his love of sport and the UNESCO connection he is keeping his mind open to all opportunities.
Finding his way into the program, Anderson hopes to be a small part of a bigger change, much like the impact that SU has had on him.
"All of the work I was able to do with the my mentor, Dr. Dean Ravizza; within the Student Government Association; with my fraternity, Kappa Alpha Psi; and within Multicultural Student Services, with director Vaughn White, has helped me get to this point today," he said.
For more information call 410-543-6030 or visit the SU website.
SHARE