SU Social Work Students Present at NASW-MD Conference
Friday October 11, 2019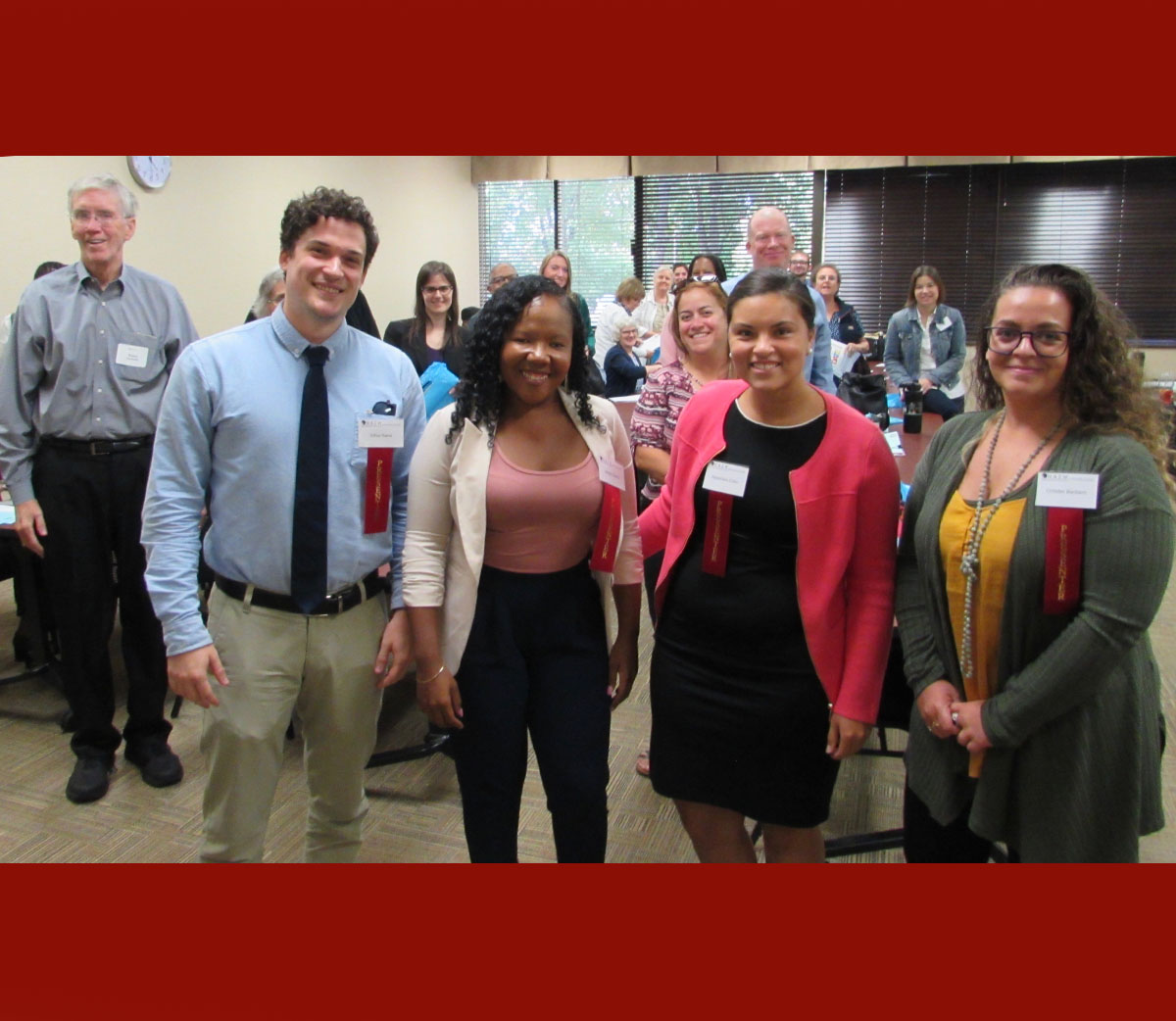 SALISBURY, MD---Salisbury University School of Social Work students recently presented at the seventh annual National Association of Social Work, Maryland (NASW-MD), Macro Social Work Conference in Linthicum, MD.

Dr. James Forte organized and moderated the three-hour panel presentations under the framework "Hazardous Intersections, Perilous Paths: Profiling Populations Unjustly at Risk," identifying injustices increasing the hazards and perils experienced by at-risk client groups.
Four second-year SU M.S.W. students shared "at-risk population" profiles developed in Forte's Spring 2019 Theory Analysis of Behavior (Macro Systems and Theories) course.
They included Christen Barbierri of Pocomoke City, MD, on "The Homeless at the Beach"; Alexandria Chinn of Hagerstown, MD, on "Baltimore's African American School Children"; Arthur Raine of Salisbury on "Poor Renters in Somers Cove"; and Jalissa Worthy of Salisbury on "Unemployed and Disconnected Young Adults of Color in Somerset County."
Barbierri and Worthy shared and discussed their digital posters featuring visual summaries of profile highlights. Drawing on practice, wisdom and experience learning about, advocating for and serving their vulnerable clients, the students also responded to questions from conference participants.
Some 31 macro-oriented social workers attended the panel presentation, providing positive feedback for the students. Comments included "These students have worked hard and are doing a great job," "This was outstanding; you need to take this panel presentation on the road"; and "I am so impressed by the students' insight and tenacity; they have renewed my hope in the future of social work"; and (to Forte) "Your students did a great job!"
For more information call 410-543-6030 or visit the SU website.