Martino Named New SU Honors College Dean
Friday August 10, 2018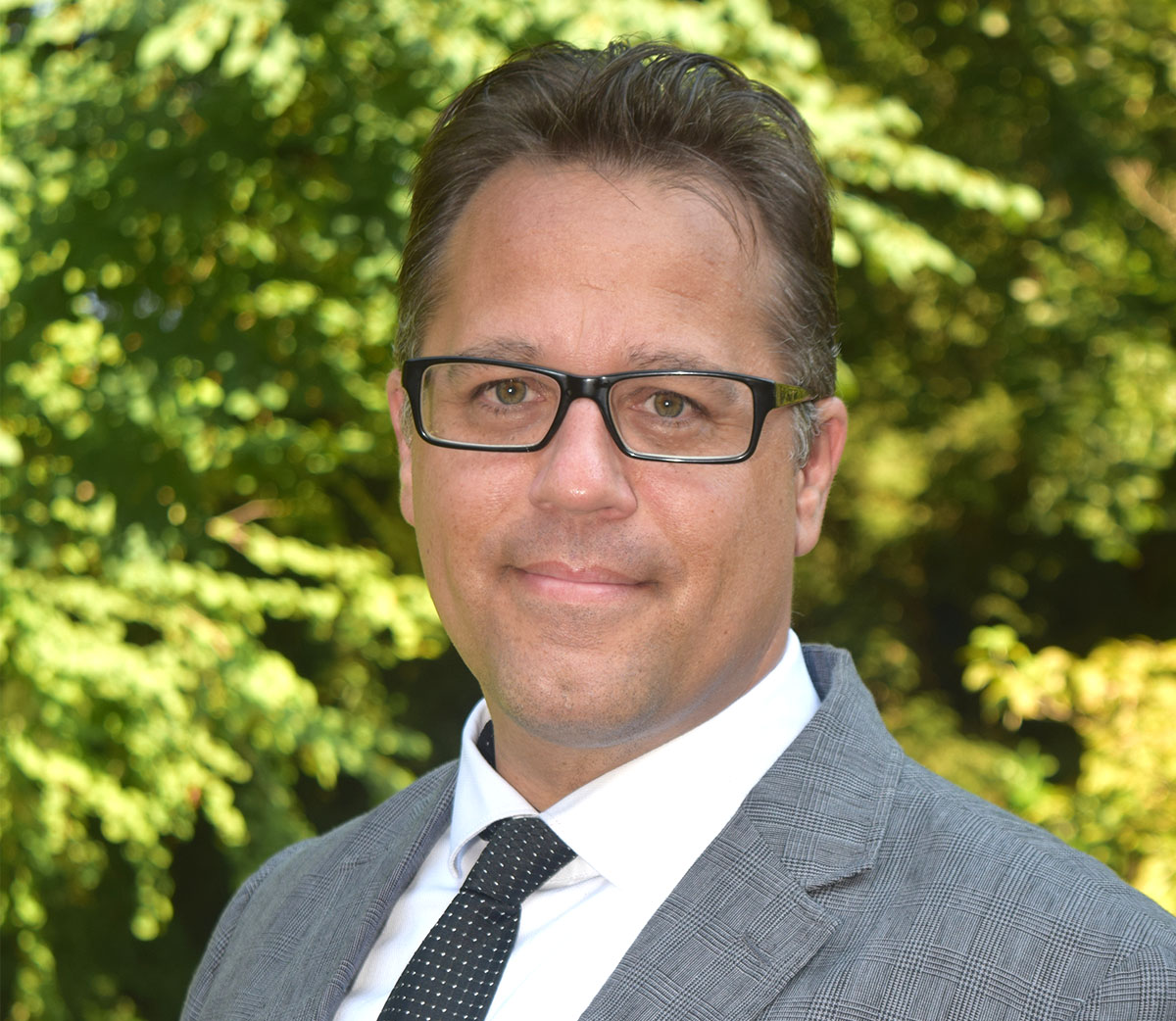 SALISBURY, MD---As director of the honors program at Southern New Hampshire University (SNHU), Dr. Andrew Martino enjoyed serving a campus where "everybody knew everybody else."
He hopes to achieve that same sense of familiarity at Salisbury University, where he recently became dean of the SU Honors College.
"Salisbury was a place that was always on my radar," he said, noting connections with the college's founding dean, Dr. James Buss, and other colleagues and acquaintances who taught at SU. "Now seems like a really good time to be at SU."
Martino earned his Ph.D. in comparative literature in 2003 from Binghamton University (SUNY), where he also completed his B.A. and M.A. in English. He began his career with SNHU's English Department in 2005. He has been nominated for Binghamton University's Graduate Award for Excellence in Teaching and SNHU's Excellence in Teaching Award.
He also has extensive engagement with the regional and national honors community, having served as president of the Northeastern Regional Honors Council from 2016-2017 and on the National Collegiate Honors Council Publications Board. He served as director of the SNHU honors program from 2010-2018.
Martino's arrival coincides with other new leadership on campus and in the community. SU recently welcomed a new president, Dr. Charles Wight, and a new dean of its Samuel W. and Marilyn C. Seidel School of Education and Professional Studies, Dr. Laurie Henry. That school's former interim dean, Dr. Kelly Fiala, also is settling into a new role as transitional dean of the recently established College of Health and Human Services.
In the community, two organizations he sees potential partners for the Honors College's community efforts — SU's Ward Museum of Wildfowl Art and Wicomico Public Libraries — also are undergoing leadership changes.
"It seems like a time when everyone is coming in together, and I hope we can make a fresh start," he said, adding that he believes another local official, Salisbury Mayor Jake Day, already is leading the way in that area.
"He's really taking Salisbury into a new place," Martino said. "I want to be part of that."
To that end, the new dean hopes to build on the community outreach foundation laid by his predecessor, who involved the Honors College in municipal and neighborhood projects.
When it comes to academics, Martino has a special interest in two: literacy (he also is a past chair of SNHU's English Department) and study abroad (following a transformational experience in Italy during his college years). At Southern New Hampshire, he established an exchange program with the American University of Rome for honors students.
"We wanted to give them an idea what it was like to live there," he said, noting that while students took classes at the foreign campus, they lived in apartments off campus.
He hopes to pursue similar opportunities for SU's 500 honors students.
"Studying abroad is one of the most valuable things a student can do," he said.
Martino is looking forward to meeting new faculty and students — the first step in establishing a culture where "everybody knows everybody else" — and hopes those interactions eventually will help strengthen reputation for collaborative programs that the college has built since its founding as a successor to SU's Bellavance Honors Program in 2016.
"SU has achieved the transition from honors program to honors college," he said. "Now what's next?"
It's a question he hopes to begin answering this fall.
For more information call 410-543-6030 or visit the SU website.