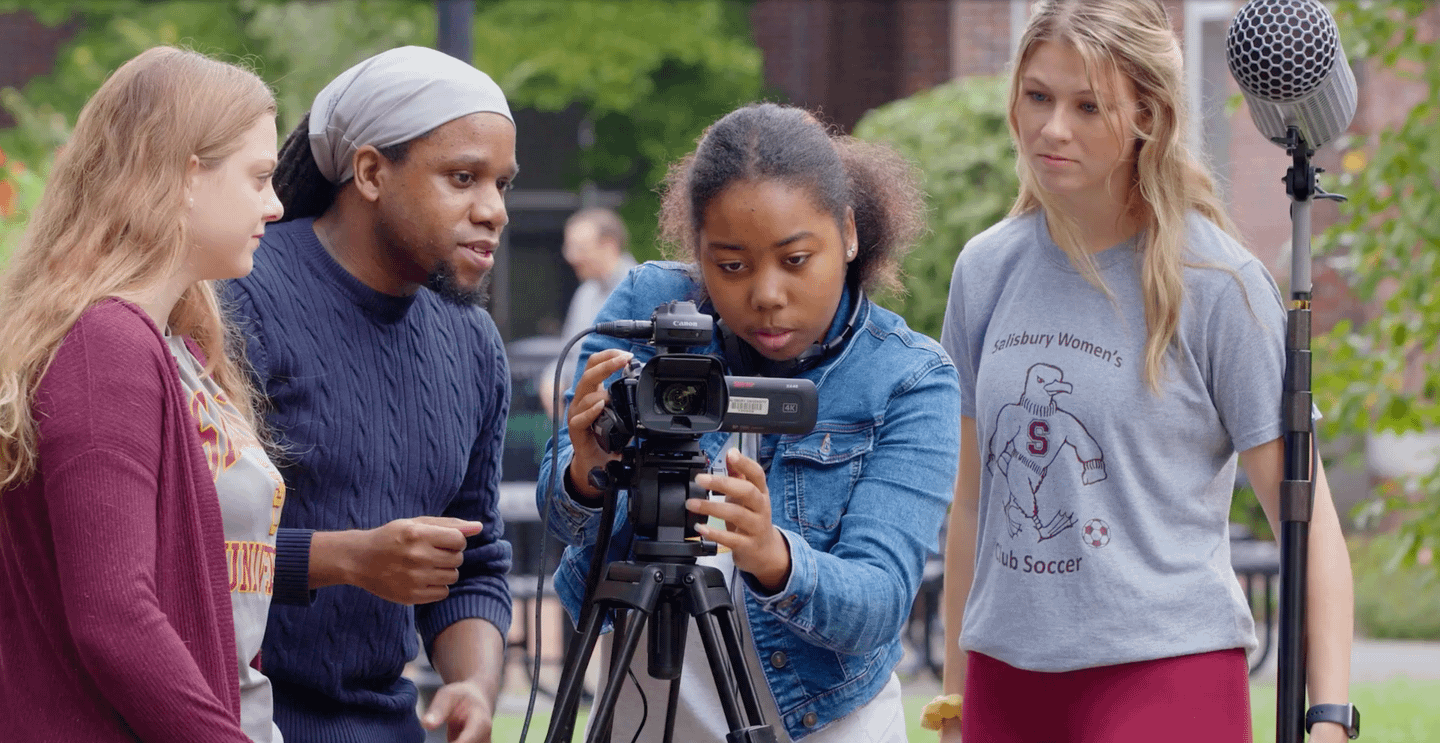 Media Production Minor
As every aspect of our life is becoming more media-centered, many professions need employees with experience in writing, videography, audio and sound production, and multimedia design. The media production minor at Salisbury University will teach you to bring your vision to life and create content for any job field.
Why Choose a Media Production Minor at SU?
At SU, we encourage you not only to learn the strategy behind content creation, but get out there and make your own content! SU is home to outstanding production facilities, where students use their writing, video, audio and multimedia skills to create their own projects. Our students have had opportunities to create marketing spotlights for campus entities and programs, as well as creative projects of their own design. Not only is it fun and exciting – these projects look great on a job resume or portfolio.
The minor prepares students for a wide range of careers in the electronic media industry. Students hone their storytelling skills in classes covering audio production, television studio production, filmmaking, documentary and news production, and graphic animation. Students have access to state-of-theatre equipment to create their own projects or work in production teams to create a film or documentary.
For a more in-depth study, SU also offers a communication major with a track in media production.
Learn More About Our Media Production Minor