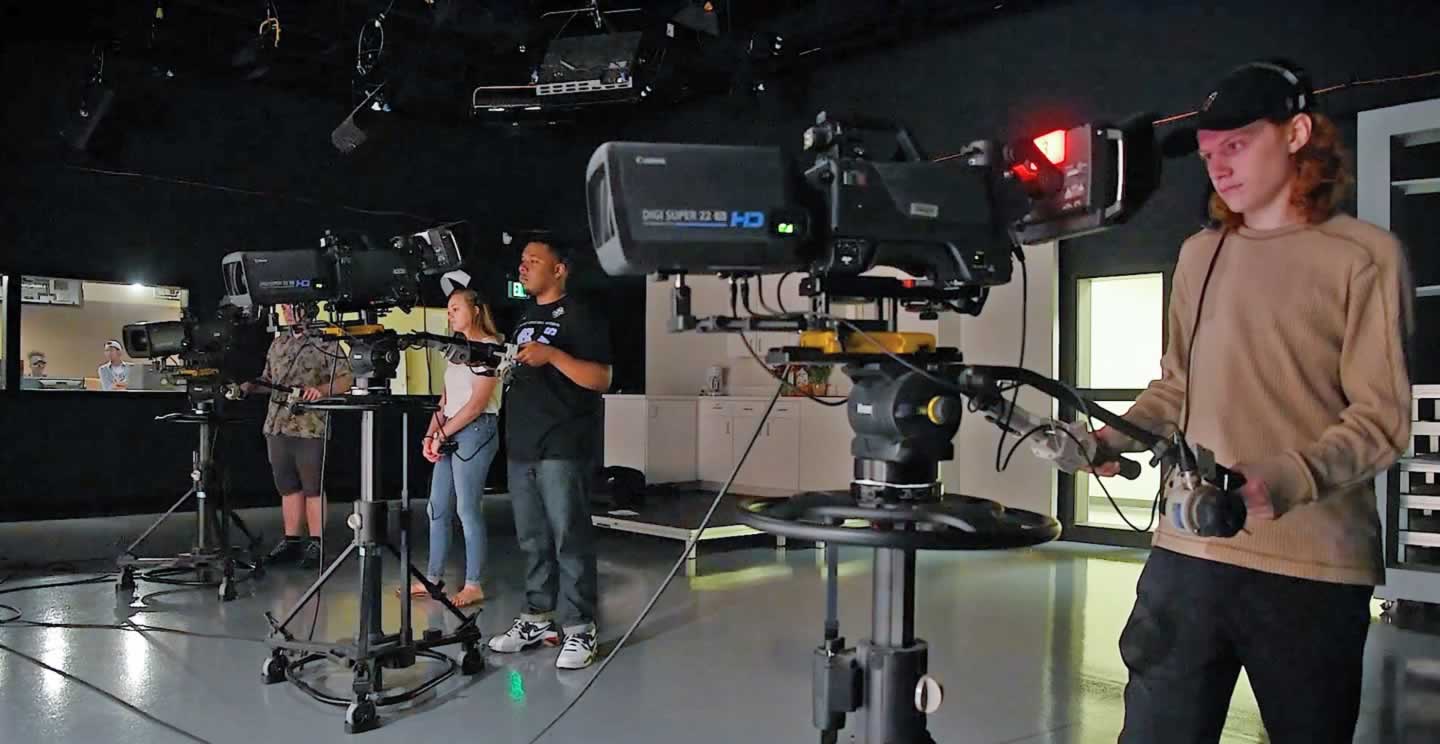 Communication Major
What's the buzz? When you major in communication, you'll receive a top-notch education to prepare for a successful career in advertising and public relations, or in broadcast, online or print journalism. You'll not only learn how to report what's buzz-worthy, but also how to create some buzz of your own and target the right audiences with the right messages!
Why Choose a Communication Major at Salisbury University?
As a major in communication, you'll gain diverse experience in your choice of many career fields with opportunities to greatly expand your horizons.
There's a greater world of communication beyond our borders. With the guidance of SU, you could gain worldly experience important to your craft. Study with our Global Experiences Internship program that places students in such locations as Italy, Spain, Ireland and the U.K.
Student groups at SU help you network and apply what you learn outside of the classroom, including a national communications honor society. A vast selection of internships also awaits eligible students. Recent students have completed internships at sites including:
Aflac
Baltimore Orioles
Walt Disney World
Washington Capitals
Washington Center
WNBA
Communication Major Tracks
At SU, students may complete the communication major in one of five unique ways to express their thoughts and views.
Careers for Communication Majors
What jobs can you get with a degree in communication? Just about anything! A great communicator makes a great employee. Five career tracks in our Communication Program prepare you for an exciting career or graduate studies.
Communication Faculty with Real-World Experience
Our faculty are active scholars in their fields. Professors encourage students to explore their interests and share their research at local and national conferences.
Learn More About Our Communication Program