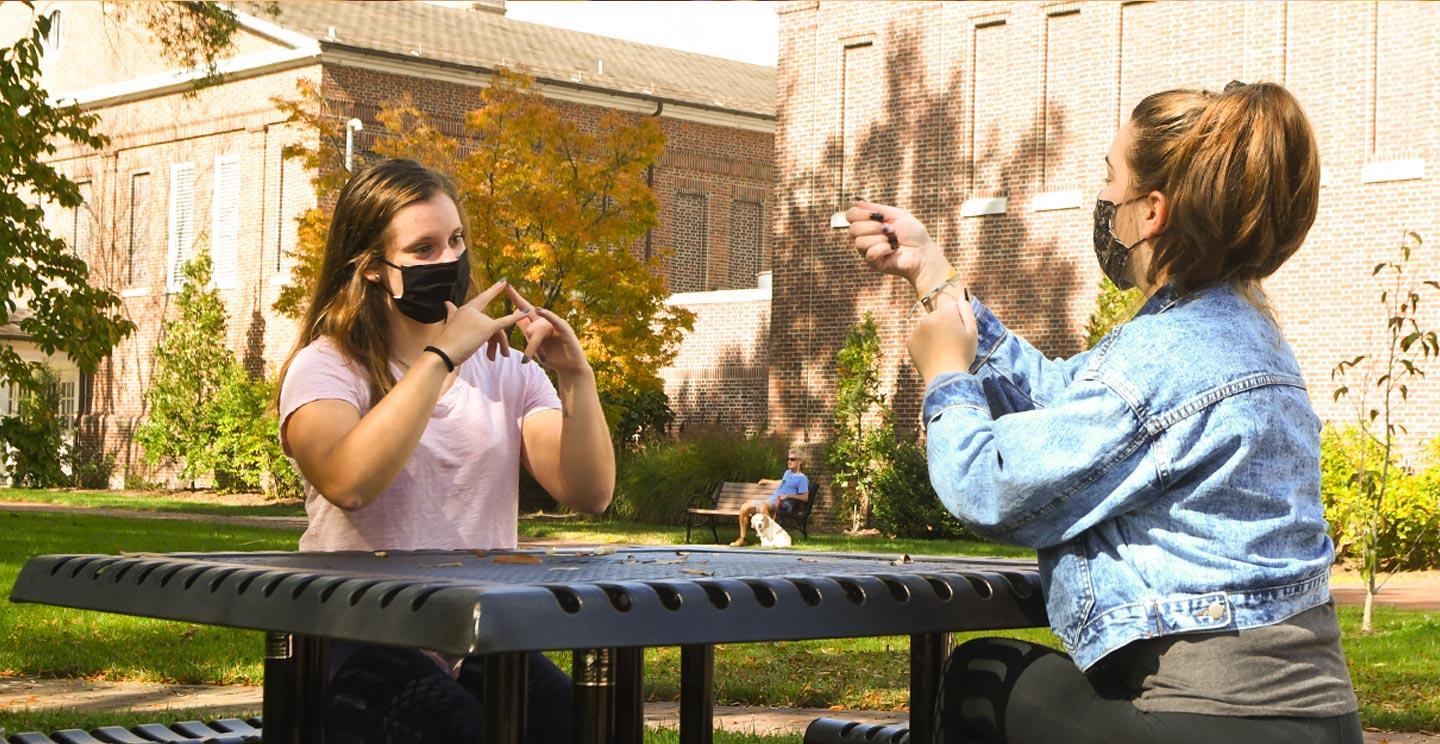 Deaf Studies Minor
There are millions of deaf and hard-of-hearing people in the United States, with a growing population in the State of Maryland and on the Eastern Shore. Deaf and hard-of-hearing individuals have their own language, schools, clubs, social rules and culture, and there is a need for professionals who can work with this community. Salisbury University's deaf studies minor is designed to prepare students in various disciplines to provide improved and accessible skills by learning the culture and language of the population.
Why Choose a Deaf Studies Minor at Salisbury University?
SU is one of only two universities in the University System of Maryland to offer a deaf studies program. Professionals with the skills and knowledge to work with this community are currently in high demand, as the Eastern Shore sees a growing population of culturally deaf and hard-of-hearing people who choose the area's many beach resorts to retire.
There are many situations and professions that require the skills of those trained to work with deaf or hard-of-hearing clients. SU's deaf studies minor complements a variety of majors such as social work, psychology, education and nursing, and can also be combined with any major. The program is designed to help students in various areas of interest learn the language and culture of the deaf and hard-of-hearing population.
In the deaf studies minor at SU, students interact with people within the deaf community and are taught by experts in working with the population. Courses include three levels of American Sign Language (ASL) classes, insights and perspectives into deaf culture and history, and an exploration of the psychological, educational, social, rehabilitation, legal and employment aspects of people who are deaf and hard of hearing.
Learn More About Our Deaf Studies Program