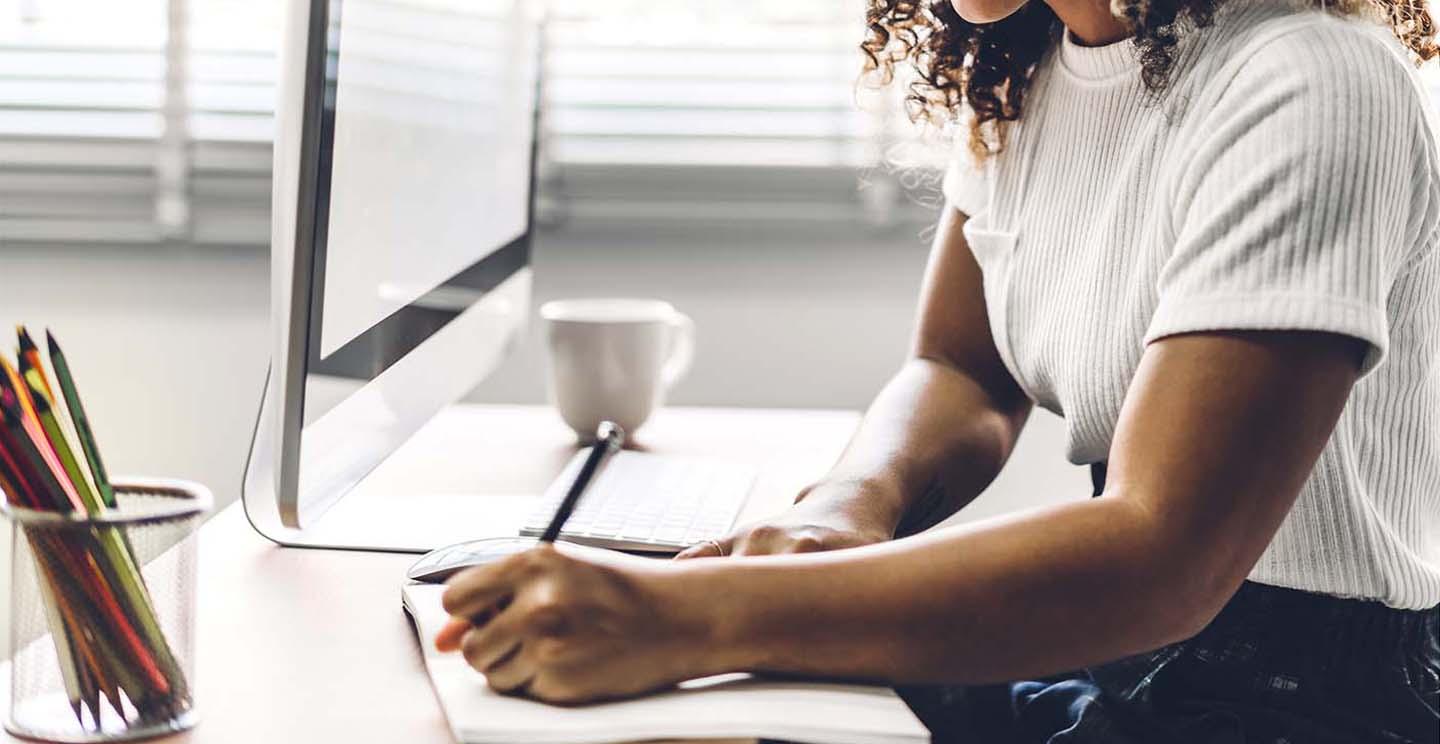 Creative Writing Minor
We all have stories to tell. Salisbury University's Creating Writing Program attracts an array of diverse students from across campus: from economics, biology and nursing to computer science, art and conflict resolution. In our program, you'll learn craft mechanics, workshop mechanics, editing and publishing practices, and live reading as you explore a wide range of opportunities that allow you to grow as a writer and person.
Why Choose a Creative Writing Minor at Salisbury University?
Have you ever dreamed of publishing your work? How about as an undergraduate student? At SU, it's not just possible – it's a reality! Students of SU's Creative Writing Program have many opportunities to earn real-world experience. They publish their writing in national journals, present their work at academic conferences and give readings across the country.
Is creative writing a good minor? With many resources and facilities to foster growth in the arts, students of the Creative Writing Program become part of a creative community that extends beyond the classroom. Our students have opportunities to meet published creative writers and well-known critics through SU's Writers on the Shore public reading series. Students can gain editorial and publishing experience through work on the Scarab literary magazine . SU is also home to Literature/Film Quarterly (https://lfq.salisbury.edu/), the longest standing international journal devoted to the study of adaptation.
Small class sizes at SU allow students to have one-on-one interaction with well-published faculty members, who offer hands-on critical evaluation and help students explore regional, national and international opportunities. With a workshop-based curriculum where students share their writing, our classes also offer an opportunity to grow with a cohort of peer authors who know each other's work intimately.
The success of our students proves that the opportunities we offer are without compare. SU graduate Emma DePanise won the Association of Writers and Writing Programs Intro Journals Award in 2019 and the prestigious Pablo Neruda Prize in 2018. Undergraduate student creative work has appeared in such national literary journals as Ninth Letter, Fugue, Quarterly West, AGNI and Puerto del Sol. Former creative writing majors are pursuing graduate studies at George Mason University, New Mexico State University, University of Toronto, Georgia State, University of North Carolina-Greensboro and Purdue University. No matter what your interests, SU's Creative Writing Program is the perfect starting off point for your creative career.
Learn More About Our Creative Writing Program