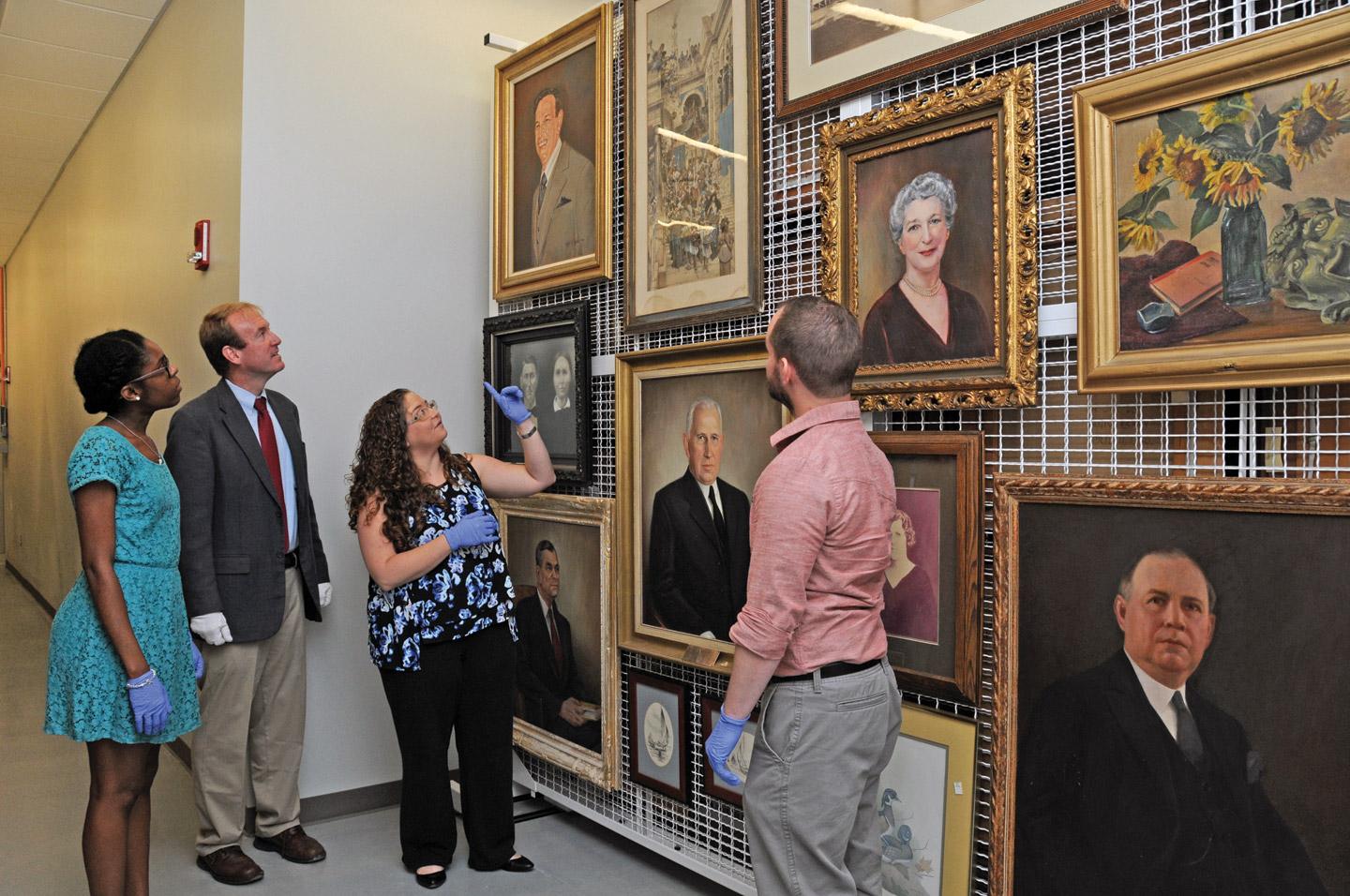 Master of Arts in History
Salisbury University's Master of Arts in history program enables students to undertake advanced coursework in many areas of U.S. and world history, and is especially strong in the study of the Chesapeake Bay region, with rare archival materials housed on campus. The scope and rigor of the program furnishes an excellent foundation for those interested in continuing their studies at the Ph.D. level. Rich offerings in U.S and world history also make the program ideal for K-12 teachers wanting to acquire more depth of content.
What Can I Do With A Master's in History?
A master's degree in history affords special expertise for a wide range of occupations, including law, business, public service, communications and research. Our alumni have advanced their careers in the following professions:
Archaeology
Policy analysis
Naval intelligence
Clergy
State and local archives
Historic preservation
Museums
Foundation administration
Why Choose a Master of Arts in History?
With its emphasis on research, reading and writing, the M.A. in history program at SU not only prepares its students to succeed in challenging academic and professional environments, but also promises to foster in them a lifelong love of learning and appreciation for the complexity of the human condition.
There are many advantages to continuing your studies at SU, where you will find:
Diverse and world-class faculty. Graduate seminars are taught by engaging faculty who are devoted teachers and leading scholars in their fields. Our faculty helps students acquire the skills and theoretical foundations for conducting professional historical research. Small classes also afford individualized attention and faculty support.
A flexible curriculum. Our program welcomes both part- and full-time students. Independent study and the thesis option enable students to tailor their curricula to accommodate more specialized interests. Evening offerings give teachers and other nontraditional students an invaluable opportunity for ongoing education and career development.
Research opportunities. We offer a practical, hands-on approach to historical research in conjunction with SU's Edward H. Nabb Research Center for Delmarva History and Culture. An important resource for the study of the Chesapeake Bay region, the Nabb Center provides training for those aspiring to work in professional archives. Our students can pursue research in rare manuscripts, printed and microfilm materials as well as archaeological artifacts, dating from the 17th century onward.
A great value. As a public institution of the University System of Maryland, Salisbury University can offer a master's-level education to in-state residents at a fraction of the cost they would pay at any comparable private institution.
Community outreach opportunities. The Public Humanities Program offers opportunities for students to gain experience in event planning, outreach and public history, especially as it relates to minority groups.
Professionalization opportunities. Our program offers a new assistantship in oral history to help students gain the experience they need to carve out a successful career.
What can you do with a master's in history? Our graduates have been accepted with support to Ph.D. programs at the SUNY Binghamton, UNC Greensboro, Temple University and Auburn University. Recent graduates have successfully landed jobs with the Smithsonian Institution and the State of Maryland Cultural Affairs Department.
Still have questions? Check out our FAQ for more information.
Program Overview
For details on admission, program policies as well as the program requirements, visit the University's catalog:
Concentrations
After being formally admitted to the M.A. in History Program, and before beginning classes, graduate students are required to meet with the graduate history program director to select one major concentration area and at least one minor concentration area and to discuss thesis option.