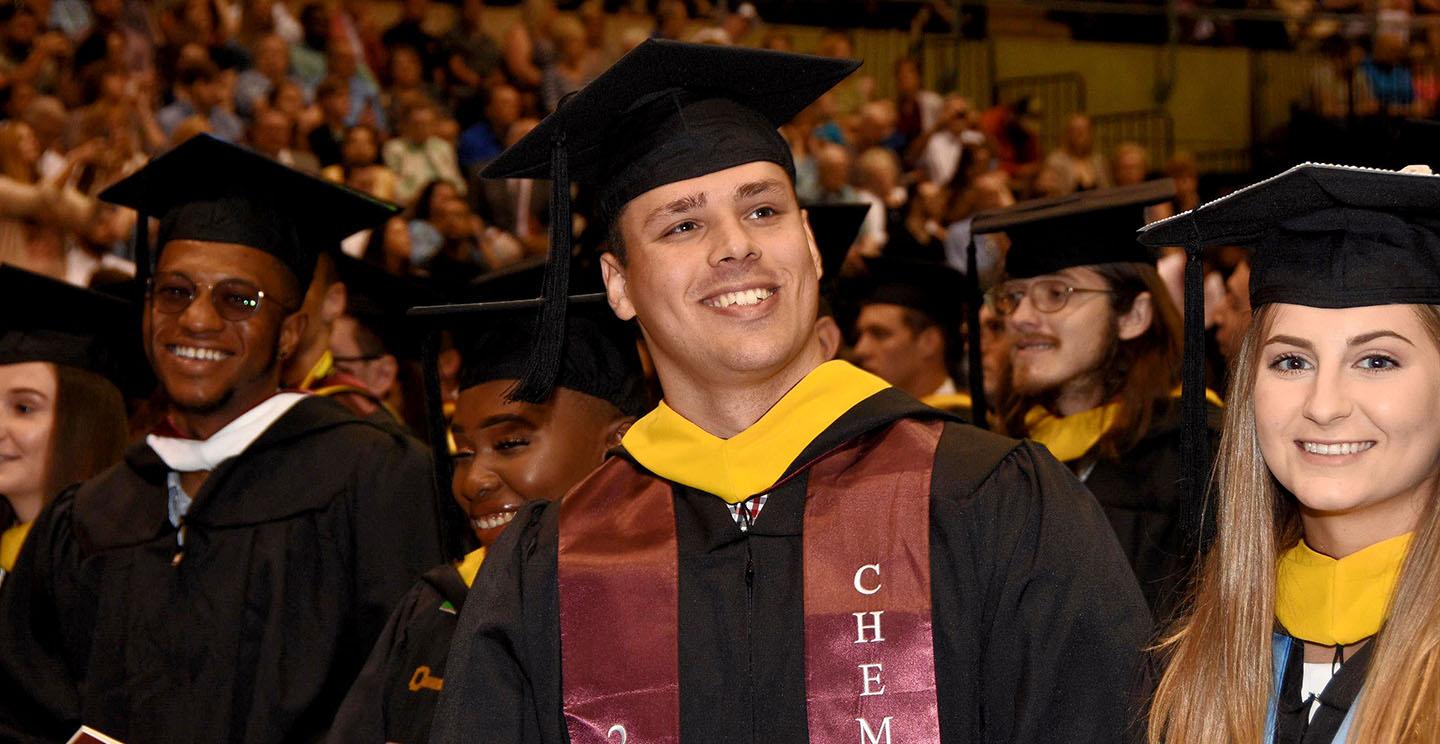 Fall 2021 Commencement Archive
Salisbury University congratulates the newest members of the Class of 2021! Graduates, you have completed your degrees under challenging conditions, and we applaud you. We are proud of your ability to adapt to a rapidly changing world – and flourish.
Your SU community is thrilled to honor you with an in-person "Grad Walk" on our main campus on Saturday, December 18. Graduates and families also are invited to view remarks by SU President Charles Wight and five student speakers representing SU's academic colleges and schools.
After commencement, we wish you continued success and happiness in your personal and professional lives, and we look forward to hearing about the careers, and graduate and professional programs, you will pursue. We hope you continue to gain the most from your experiences at SU. Best wishes to our 2021 graduates!
In-Person Grad Walk
During the "Grad Walk," names will be read as graduates cross the commencement stage, cheered by families, friends and other guests. Professional photographers will take formal photographs, and graduates will receive SU diploma covers. View the grad walk schedule, map and more information.
PLEASE CHECK BACK IN JANUARY FOR GRAD WALK RECORDINGS.