Admissions and Application
Undergraduate OR Graduate International On-Line Application (preferred). Student applying on-line must provide additional documentation in paper version (transcripts, Confidential Declaration of Finances with supporting documentation and Transfer-in form, if applicable). See Admission Requirements below.
New! Salisbury University is now accepting payments via flywire.
The international student application process requires additional time to complete, so we prefer to have all forms and documents in the Admissions office by March 1 for fall (September) and October 1 for spring (end of January). We will, however, continue to admit international students as long as class space is available. All documents are mailed to students via United States Postal Service. Students wishing to receive correspondence via express mail are welcome to establish an account with University Express Mail Services.
On-campus housing is provided on a space-available basis to students who are matriculating for an undergraduate degree at the University and who are registering for 12 semester hours or more. Graduate students (Master's Degree) are not eligible for on-campus housing.
Attention prospective nursing students: Students who have a bachelors degree must have their completed application in by Dec 1st. Please be advised that the Nursing Department at Salisbury University accepts applications for fall semesters only. For more information, please see the Second Degree B.S. in Nursing page.
Admission Requirements
To be considered for admission to the University, you must submit the following:
An "Application for Admission to Salisbury University" and a $50.00 (in U.S. dollars) application fee. Send a credit card number, check or money order (do not send cash) payable to: Salisbury University.
Transcripts must be submitted in their original version, in English, with a GPA listed on a 4.0 scale and with credits comparable to SU credits. Otherwise, a professional course-by-course evaluation of all foreign academic transcript(s) is required. This professional evaluation will determine your academic level within the American system of education. The prospective student will be required to pay the cost associated with obtaining the evaluation. The cost of a course-by-course evaluation is approximately U.S. $100 to $150. The following credential service has been approved by Salisbury University.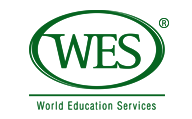 World Education Services
E-Mail: info@wes.org
Salisbury University does not necessarily endorse WES. Obtaining an external evaluation service does not guarantee acceptance or awarding of credit by Salisbury. However, it has been the experience of the Office of Admissions that the university generally honors the assessment of credit to be awarded by WES.
Chinese applicants are required to provide an evaluation from the China Academic Degree and Graduate Education Development Center (CDGDC).
APPLICANTS FROM MAINLAND CHINA: In order for the Salisbury University admissions team to get to know our Chinese applicants better, we have partnered with Vericant. Vericant will conduct video interviews and short writing samples with our applicants in Mainland China. Vericant does not evaluate candidates but, instead, posts the interviews online for our admissions team to review.
Although the Vericant interview is not mandatory, we highly recommend you sit for the Vericant interview, as it will give you an excellent opportunity to showcase your personality, skills and professionalism to our admissions team. The Vericant interview will form part of your application package if you opt to sit the interview and may be submitted in lieu of the TOEFL or IELTS requirements. The Vericant interview deadline is March 1, 2017.
To learn more about Vericant and to schedule an interview, please visit Vericant's Website.
Proof of English proficiency. For applicants whose native language is other than English, the Test of English as a Foreign Language (TOEFL) or International English Language Testing System (IELTS) must be taken and official results submitted to the Office of Admissions. A minimum TOEFL score of 550 on the written exam or 79 on the Internet-based exam is required, IELTS minimum score is 6.5. The English language proficiency requirement may be satisfied by alternative evidence. Please contact office of International Student and Scholar Services for details.
A "Declaration of Finances" form. Carefully read and complete all items on this form, and submit all required certifications. Any missing information or certification may cause a delay in the evaluation of your application. Certifications may be submitted on a separate sheet. Remember, however, all certificates must be submitted before an evaluation of your Declaration of Finances can be completed.
International graduate applicants: please consult individual programs for additional application requirements on the Graduate Studies page.
Please COMPLETE EVERY ITEM on these forms. If an item DOES NOT apply to you, print "N/A" in the appropriate space. Leaving items blank or omitting necessary documents may require that a form or document to be returned to you and could result in a delay of your starting time.