BROWN BAG LECTURE SERIES
Walking Corpses: Leprosy in Byzantium and the Medieval West
Dr. Timothy Miller, Professor Emeritus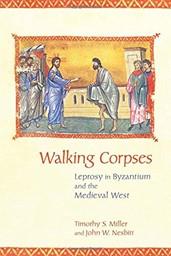 When: Thursday, October 13, 2022, at 11:30 am
 Where: History Department Lounge, Holloway Hall 346
David Brown(e): Scot of Mystery
Dr. Elizabeth Ragan, Associate Professor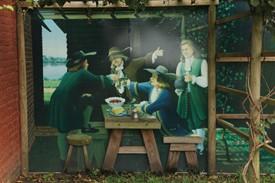 When: Thursday, November 17, 2022, at 2 pm
 Where: History Department Lounge, Holloway Hall 346
New book by Dr. Belen Vicens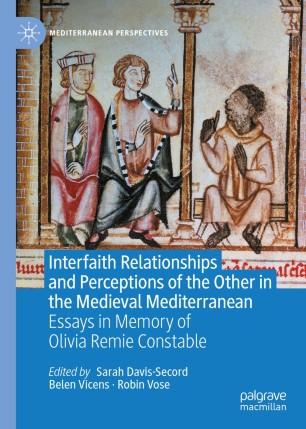 Interfaith Relationships and Perceptions of the Other in the Medieval Mediterranean:  Essays in Memory of Olivia Remie Constable. Palgrave Macmillan, 2021.
This book is a collaborative contribution that expands our understanding of how interfaith relations, both real and imagined, developed across medieval Iberia and the Mediterranean. The volume pays homage to the late Olivia Remie Constable's scholarship and presents innovative, thought-provoking, interdisciplinary investigations of cross-cultural exchange, ranging widely across time and geography. Divided into two parts, "Perceptions of the 'Other'" and "Interfaith relations," this volume features scholars engaging with church art, literature, historiography, scientific treatises, and polemics, in order to study how the religious "Other" was depicted to serve different purposes and audiences. There are also microhistories that examine the experiences of individual families, classes, and communities as they interacted with one another in their own specific contexts. Several of these studies draw their source material from church and state archives as well as jurisprudential texts, and span the centuries from the late medieval to early modern periods.
The "Tuskegee Syphilis Experiment lecture with Dr. James H. Jones", February 2022
From 1932 to 1972, the U.S. Public Health Service, working with several partners, deliberately withheld treatment for syphilis from more than 400 African American men who lived in or near Tuskegee, AL, all the while telling the victims they were being treated. More than 100 of them died from the complications of advanced syphilis in what became the longest non-therapeutic experiment in medical history. Jones, Distinguished Alumni Professor Emeritus at the University of Arkansas, explores the origins, lifespan and legacy of this peculiarly American tragedy of race and medicine. Jones is the author of two major books: Bad Blood: The Tuskegee Syphilis Experiment, A Tragedy of Race and Medicine, which won two academic prizes, and Alfred C. Kinsey: A Public/Private Life, which was a finalist for the Pulitzer Prize in biography.
Sponsored by the History Department, the Fulton School Dean's Fund, and the College of Health and Human Services Fund.
View The "Tuskegee Syphilis Experiment" Discussion at Salisbury University
New Book by Dr. Kara M. French
Against Sex. Identities of Sexual Restraint in Early America by Dr. Kara M. French, SU Associate Professor of History.
To hear more about Dr. French's new book on episode 137 of A Podcast on Antebellum America (ca. 1812- ca. 1845) hosted by Daniel N. Gullotta and sponsored by Andrew Jackson's Hermitage click the link below: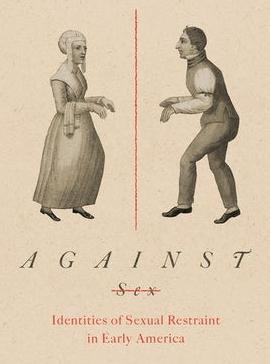 USM Honors Two History Department Faculty with Regents' Faculty Award for Excellence
March 9, 2021
The University System of Maryland (USM) Board of Regents recently recognized three Salisbury University faculty members with one of its highest honors: the Regents' Faculty Award for Excellence. Two of these faculty are History department faculty.
Dr. Céline Carayon, associate professor of history and director of SU's graduate program in history, earned the award for Scholarship, Research or Creative Activity, and Dr. Kristen Walton, professor of history and director of SU's Nationally Competitive Fellowships Office, was honored for Excellence in Mentoring.