Honors courses within the Perdue School of Business are most often designated sections of courses that are required of all business students, regardless of major. These courses are found in the pre-professional core (200 level) and professional core (300 or 400 level) of the Perdue School curriculum. The designated honors sections have fewer students and have been designed to enrich the standard curriculum with greater focus on critical thinking, experiential learning and/or community engagement. Students may also transform a regular course into an honors course by working with their instructors to add individual enrichment components. This can also apply to the internship that is required of all business majors, as well as Perdue-sponsored study abroad courses. Finally, students have the option to complete their Honors Capstone requirement by either writing a thesis or participating in a creative project, such as competing in an entrepreneurship competition. More information about the course requirements can be found in the Business Honors Checklist .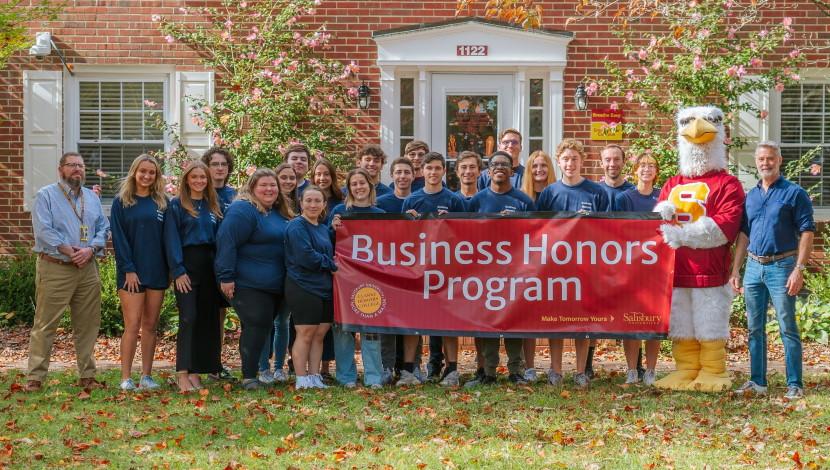 In addition to the enhanced curriculum, The Business Honors Program provides students with networking and mentorship opportunities, enhanced entrepreneurship experiences, and professional career development coaching. Business Honors students also often have the opportunity to accelerate their personal and professional development with meaningful access to local and regional community leaders and entrepreneurs.
Student Showcase: Creative Projects
Many business students choose the Creative Project option for their Honors Capstone requirement. Here are some of students discussing their projects:
Alumni Network: Where are they now?