Undergraduate Research Prize Introduced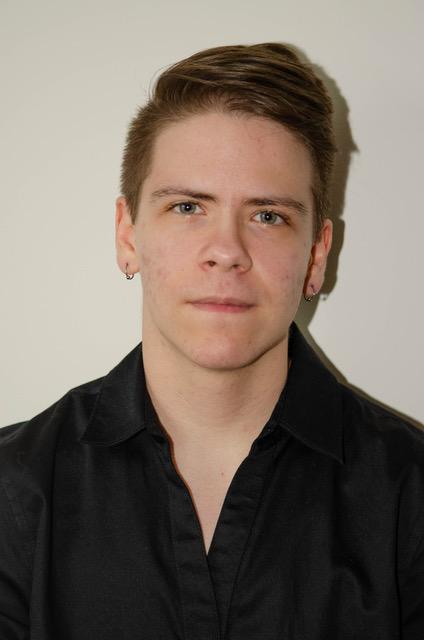 The SU Libraries support students in doing research for papers and a variety of other assignments and activities. We place student research posters around the Guerrieri Academic Commons to showcase their work. This past academic year, we decided it was high time that we also acknowledge their work in another way: by awarding a research prize.
We researched (of course!) what other academic libraries were doing and came up with a list of criteria and developed processes for submissions and judging entries. We decided to offer two prizes of $250 each, one for the best paper/project by a freshman-sophomore and one for the best paper/project by a junior-senior. The awards are for projects completed in the previous calendar year. Students must submit their paper/project along with a short reflective essay explaining the research process and demonstrating their engagement in research and with resources from the SU Libraries.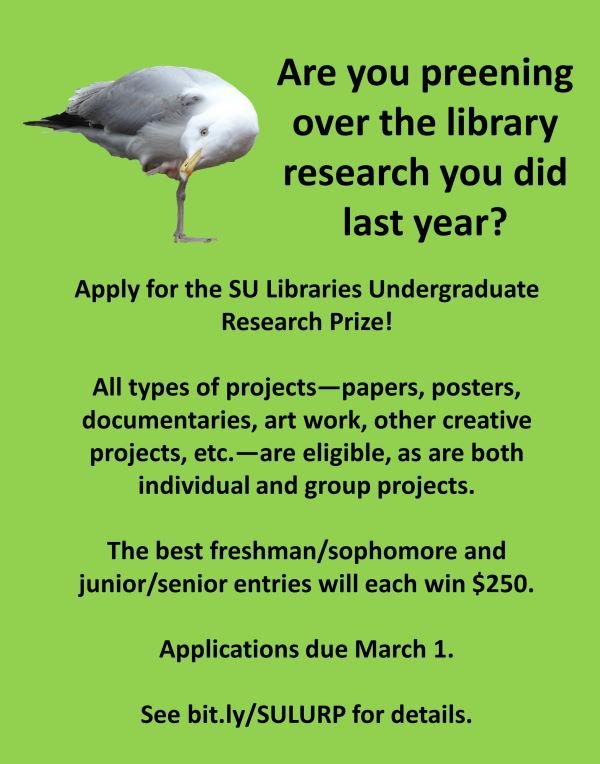 Our first winner for 2020 is Aarron Sholar. Aarron, an English - creative writing major and Writing Center tutor, won the junior-senior prize of $250 for his submission, "Writing Center Theories and Practices: Exploring Our Local History, Understanding our Present, and Preparing for Our Future." He began work with a research paper for Dr. Elizabeth Curtin's English 306 class, Writing for the Disciplines. He made heavy use of University Archives materials, which can be found in our Edward H. Nabb Research Center for Delmarva History and Culture on the top floor of the Guerrieri Academic Commons. He continued his interest in the topic by presenting a poster at the International Writing Centers Association conference in the fall. Congratulations to Aarron!
You can find copies of Aarron's paper and poster in SU-SOAR, our institutional repository, view the paper and view the poster.
There was no winner of the freshman-sophomore prize. We look forward to seeing what work our students submit in the future!