Information Literacy Partner of the Month
February/March 2021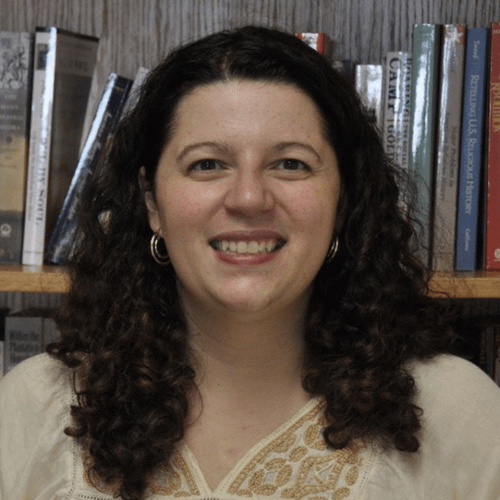 ​Congratulations to Dr. Kara French of the Department of History, who is the SU Libraries' Information Literacy Partner of the Month for February-March.   

Ian Post, Local History Archivist and co-liaison to the Department of History, nominated Dr. French.  She has, he noted, over the years, "incrementally added more Nabb and library instruction sessions" to her classes.  In the fall, her pro-seminar students "virtually attended the Nabb Center's permanent exhibit and responded to discussion questions," used a primary source guide on the side, attended an introduction to Nabb/primary sources, participated in both asynchronous and synchronous primary source sessions as well as library research instruction, and did individual consultations with the archivist.  Dr. French also "worked with us to create a women's suffrage libguide, which she then promoted during a news interview about the centennial."  Ian wrote that her women's history "class session this past semester was one of the best instructional experiences I've had."  The Nabb staff "created a guide on the side introduction to primary sources using women's history sources that she assigned before the session. . . . Then [they] led a session with digitized sources related to courtship in the 20th century."  Students were sent into breakout rooms to discuss particular sources and then reported back, leading "to some really rich discussion that touched on many important themes in archival research."  Ian concluded, "Kara has been the collaborative-type of colleague that we dream of, always asking about new ways to incorporate our sources and utilize staff expertise. . . . she continues to innovate and spread the word about the Nabb Center to her students, fellow faculty, and in the media."
It is for this willingness to creatively work with librarians to help students engage with information sources that we have chosen Dr. French as the SU Libraries' Information Literacy Partners for February/March 2021.  
In addition to recognizing Dr. French on the SU Libraries' website and social media, we also will purchase a book in a fields of her choice to be added to the Libraries' collection in her honor.