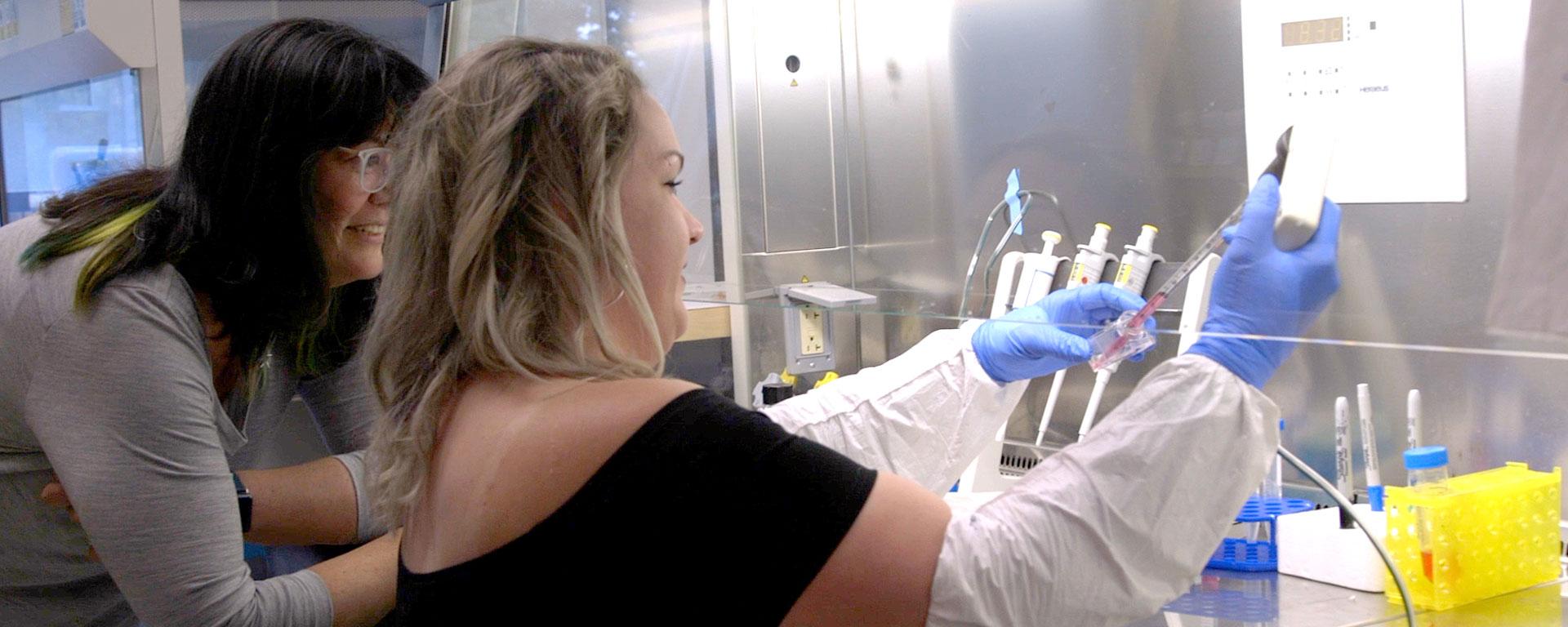 Graduate Student Research
SU is known for its undergraduate and graduate research along with self-directed learning opportunities. Home to an annual student research conference and two-time host of the National Conference on Undergraduate Research, students in all majors are encouraged by accomplished faculty-mentors to take inspiration beyond the classroom and share their own connections and discoveries.
As a graduate student at SU, you can be actively involved in research, with research assistantships in various departments offering exciting opportunities to participate in on-going research developments.
Research and Experience are Key to an SU Graduate Degree
The University's graduate programs are diverse and designed to support the individual academic and professional needs of each program's participants. However, central to all the programs are student research and self-directed projects. From dissertation and thesis research to capstone classes or experiences, these projects challenge graduate students to not only ask the big questions, but also to work to find solutions to them. SU has the resources to help you achieve your goals.