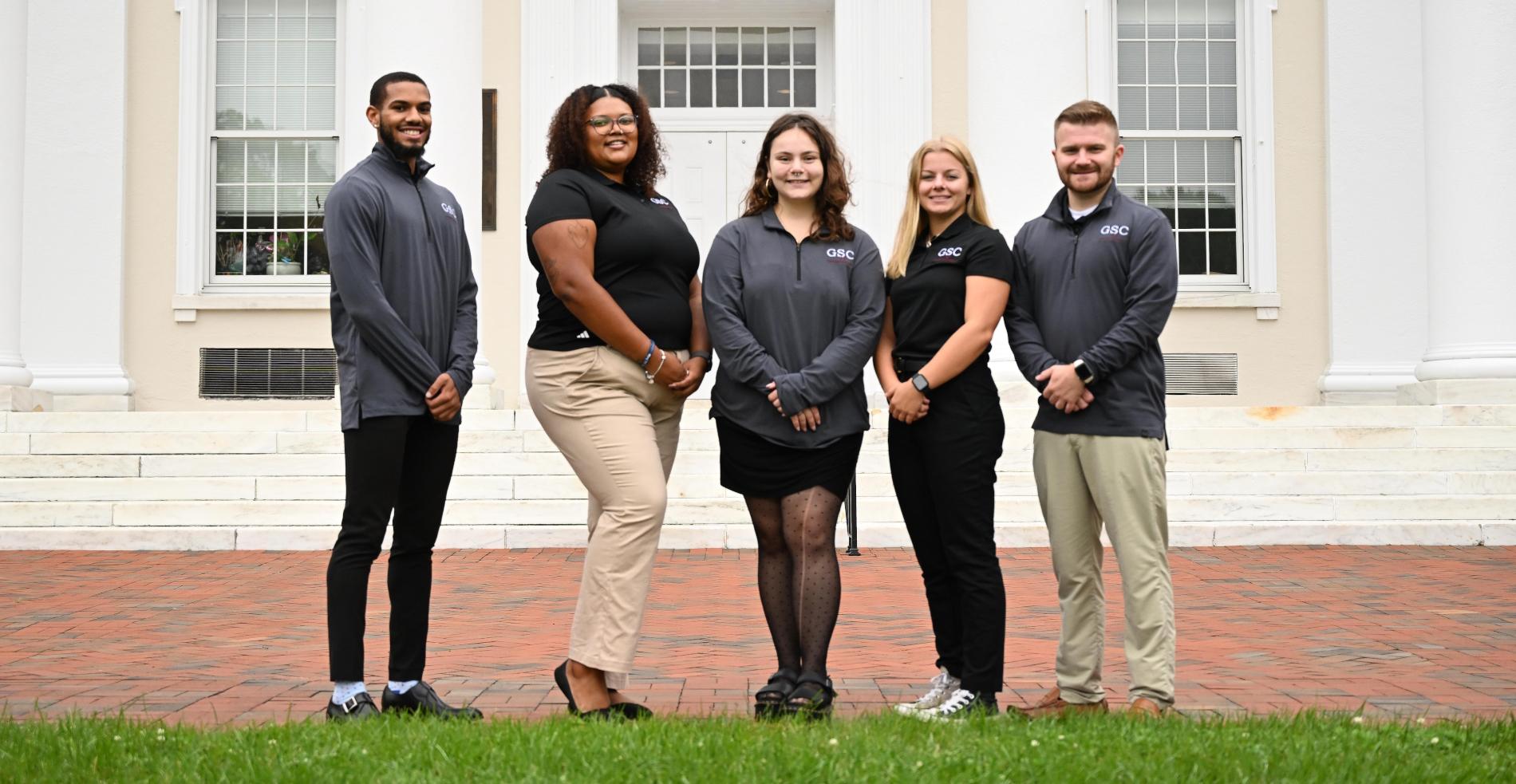 Mission
The GSC is the official political and social body for the graduate students at SU.
The GSC's goal is to provide avenues for intellectual, professional, personal, and social development through grants, advocacy, public presentation of research, graduate community events, and campus service support.
Meeting Information
The GSC holds monthly Assembly meetings to provide the greater Salisbury University community with the opportunity to see and hear what our organization is doing from month to month. Assembly meeting information is sent to the SU graduate community via email leading up to meetings being held. For questions regarding meeting attendance or procedures, please contact our office at GSC@gulls.salisbury.edu or 410-548-1573.
2022-2023 Assembly Meeting Dates
Fall 2022 Assembly Meeting Schedule:
Wednesday, October 5, 2022 | 7 p.m.
Wednesday, November 2, 2022 | 7 p.m.
Wednesday, December 7, 2022 | 7 p.m,
Spring 2023 Assembly Meeting Schedule:
Sunday, February 5, 2023 | 7 p.m.
Sunday, March 5, 2023 | 7 p.m.
Sunday, April 2, 2023 | 7 p.m.
Sunday, May 7, 2023 | 7 p.m.
Contact
The GSC can be best reached by email at GSC@gulls.salisbury.edu for any questions, concerns, or inquiries. Our organization can also be reached at be reached via phone at 410-548-5395. Please refer to the Office Hours tab on the left-hand side bar for our individual work hours. GSC members are available for both in-person and virtual meetings, by appointment.
Our organization offers multiple social media platforms for students, faculty, and staff to follow to stay up to date on all things GSC and graduate school. For Instagram, please visit: salisbury_gsc. For Twitter, please visit: Salisbury_GSC.