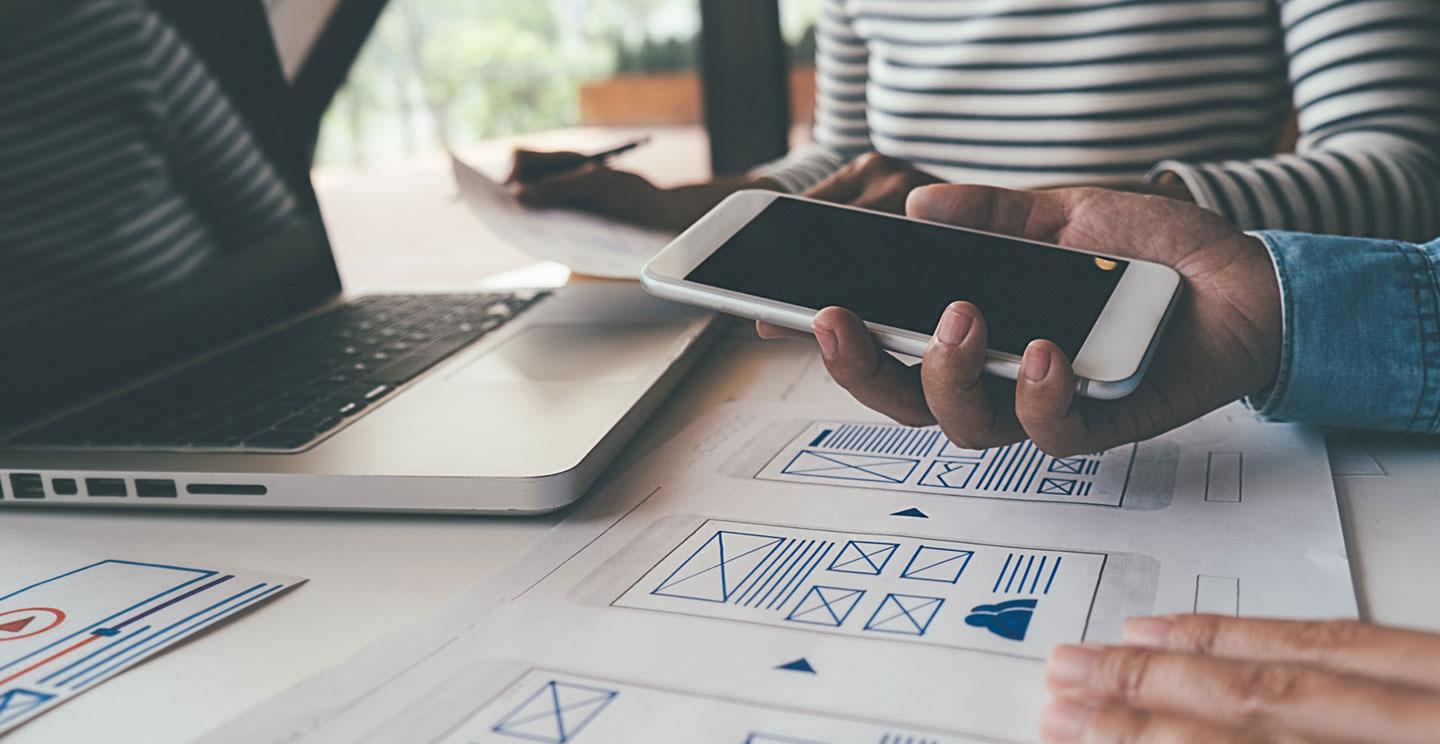 User Experience (UX) Minor
Understanding our relationship with technology is essential, now more than ever. User experience (UX) is all about how people use and interact with digital screens and systems. Drawing from art, psychology, philosophy, English, communication and marketing, Salisbury University's UX minor prepares students for web and digital design by understanding human nature.
Why Choose a User Experience Minor at SU?
You may be wondering, can I minor in UX design? Yes you can at SU! Our user experience minor is unique because of its interdisciplinary nature and focus on the human connection in technology. The program combines the arts, humanities, social sciences and data studies with best practices in human use of technology, training students to look at technology in multiple contexts such as intrapersonal, professional and cultural.
A background in UX gives students essential job skills by understanding ease of use, customer and product interface, consumer satisfaction, emotions and values, and intuitive design and usability. Career opportunities in UX are growing, including jobs with companies such as Adobe, Amazon, Blue Cross Insurance, Facebook, General Motors, M&T Bank, Oracle and T-Mobile. SU's program prepares students to go into a variety of job fields no matter what their interests are.
The UX minor can be combined with any major and complements a variety of programs such as:
Art
Business
Business Analytics
Business and Professional Writing
Communication
Computer Science
Data Science
English and Modern Languages
Information Systems
Integrated Science
Interdisciplinary Studies
Marketing
Philosophy
Psychology
Sociology
Urban and Regional Planning
Learn More About Our User Experience (UX) Minor