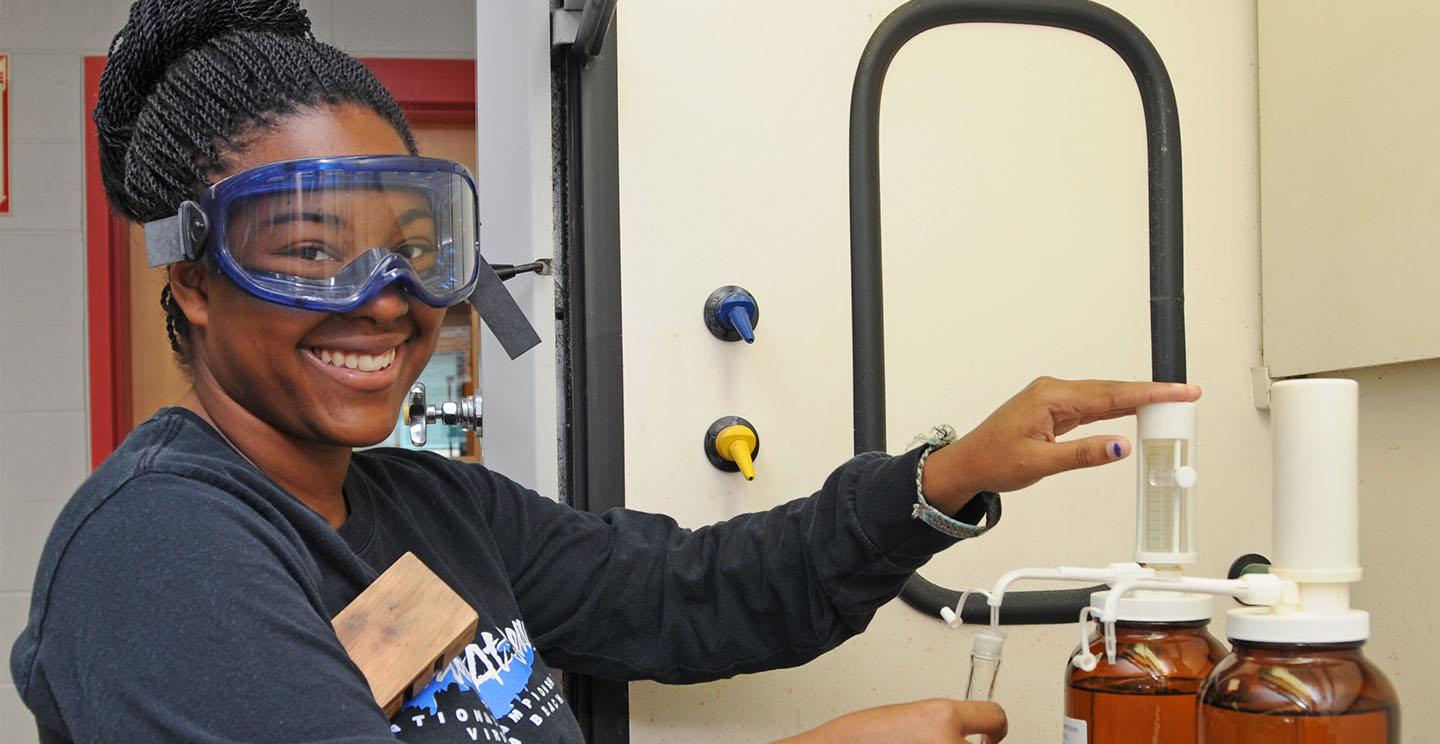 Integrated Science Major
The Integrated Science Program at Salisbury University is an innovative major that is ideal for students considering a career in science. What makes our program at SU unique is its interdisciplinary nature, which allows for exploration of a variety of subject areas including integrated science and engineering, biology, chemistry, earth and environmental science, physics, and more. No matter what your passion is, our integrated science curriculum allows you to push the boundaries and create a flexible major that is best suited to your individual interests and career goals.
Why Choose 
a

n

Integrated

Science

Major at Salisbury University

?

The integrated science major at SU is a unique program that is not offered at any other University System of Maryland institution. The importance of integrated science is that it accommodates students who wish to develop programs of study in two or more STEM disciplines or create a science major not offered by any other department.

The difference between general science and integrated science at SU is that students can combine courses in other disciplines – such as environmental studies, exercise science, health science, information systems or medical laboratory science – to focus on areas unique to their interests, including:
Biomedical engineering
Environmental monitoring
Forensic science
Global climate science
Health information technology
Human biology
Neuroscience
Physical education technology
Renewable energy
Additionally, the integrated science curriculum is perfect for students in a traditional STEM program who wish to change their major. Students who enroll in a science or technology major at SU and find it is not the right fit can instead pursue the integrated science major to explore other areas. We are here to help as you discover your interests, and integrated science courses can help you find your perfect fit and keep you on track to graduate on time. At SU, we've got you!
Careers 
for
Integrated
Science
Majors
What can I do with a degree in integrated science? Studies have shown that an integrated science degree not only offers you a lot of flexibility to select a major field but also makes you very employable. The opportunity to combine two-three majors in STEM gives employers more skills to look at when hiring our students. Integrated science graduates have an opportunity to explore numerous career options in STEM, such as:
Dentist
Engineer
Medical researcher
Neuroscientist
Pharmacist
Physician
Science journalist
Veterinarian
Track/Concentration
The integrated science major allows students the flexibility to design their own major or pursue a field-specific track or concentration.
Learn More About Our Integrated Science Program