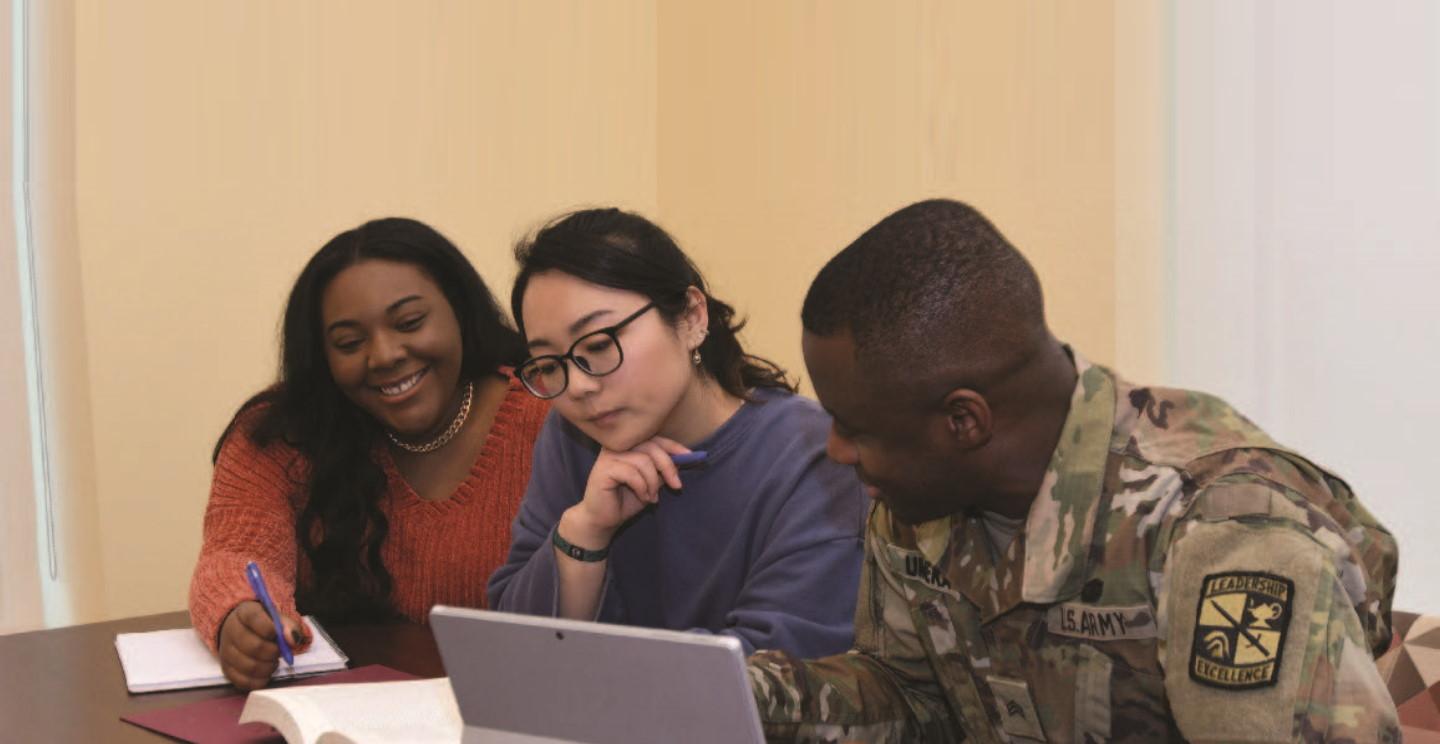 Master of Social Work
Grounded in the ethics and values of the social work profession, the mission of Salisbury University's Master of Social Work (M.S.W.) program is to inspire and educate competent and culturally responsive social work professionals to be prepared for advanced direct practice with individuals, families, groups and organizations in local, regional, national and global arenas.
What Can I Do With a Master of Social Work?
Graduates will have the skills necessary for lifelong learning and adaptation to new practice contexts. They will be prepared to work in a variety of settings in primary roles that include direct practitioners, consultants and supervisors, working in fields such as:
Social justice
Policy practice
Clinical mental health
Community organizing
Government organizations
Non-profit organizations
Public education system
Why Choose a Master of Social Work at Salisbury University?
The M.S.W. program at SU offers students the opportunity to earn their degree in a student-centered, supportive atmosphere. When you apply to the program at SU, you will find:
Multiple options to complete your degree. SU offers one of the most affordable online M.S.W. options in Maryland. We also have options at four convenient regional locations across Maryland. Courses in the regional locations are "hybrid," meaning they use the latest technology to combine conventional face-to-face presentations with fully interactive live video and online instruction from SU's faculty. The M.S.W. program is designed with the working student in mind by offering evening and summer courses, so you can complete your degree on your own schedule.
A nationally recognized program. The M.S.W. program at SU is accredited by the Council on Social Work Education. In addition, the program's online option is also accredited.
Advanced direct practice education. SU's advanced direct practice specialization is defined as advanced practice primarily with individuals, groups, families and organizations. Advanced direct practice is based on the systems and strengths perspectives, along with theory. These foundations focus on preparing practitioners to enhance social functioning and interactions of individuals, families, and groups by involving them in accomplishing goals, developing resources and preventing or alleviating distress.
Field education. Students select field education placements to meet their professional goals. Current placements include a variety of settings such as community mental health agencies, child welfare agencies, county health departments and area schools.
M.S.W. Program Specializations
Students have the choice of two specializations:
Master of Social Work Program Requirements
For details on program policies as well as the program requirements, visit the University's catalog:
Campuses Across Maryland and Online
Salisbury University has five locations throughout Maryland to earn your degree! We offer our M.S.W. Program at our main campus in Salisbury and at our four satellite sites in Maryland. Our campus locations are designed in a hybrid format so students are only on campus one-two evenings per week with classes beginning at 5 p.m. Salisbury University also offers a completely Online M.S.W. Program option.
Master of Social Work Faculty with Real-World Experience
The social work faculty is dedicated to excellence in teaching and maintaining a strong focus on student learning.
Learn More About Our Master of Social Work Program