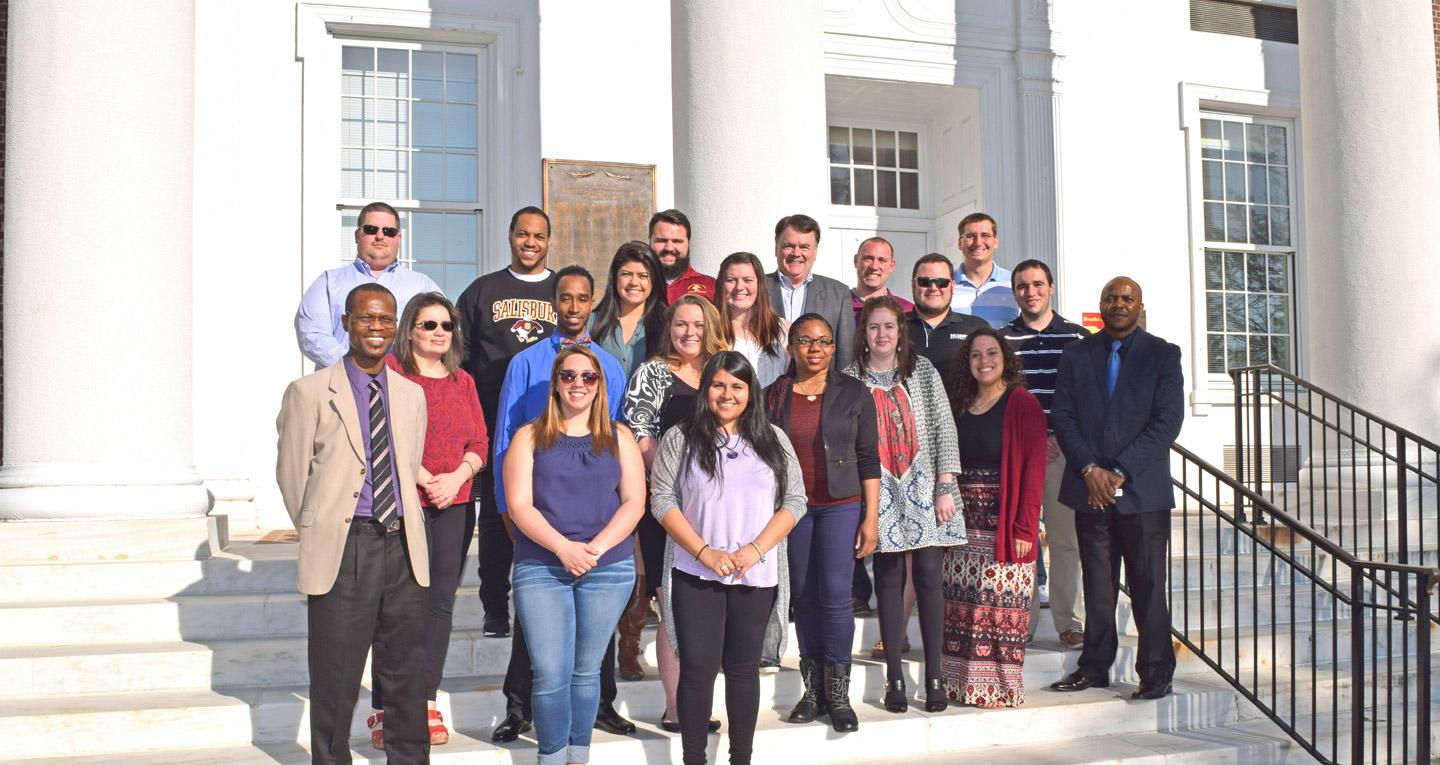 Master of Arts in Conflict Analysis and Dispute Resolution
The Master of Arts (M.A.) in conflict analysis and dispute resolution (CADR) addresses the growing need for highly skilled conflict resolution practitioners to work within judicial, governmental, social services and private sector systems. This is a quickly growing field, with governments and corporations increasingly using mediation and other conflict resolution processes in their day-to-day operations.
What Can I Do With This Degree?
Conflict resolvers find employment in virtually every aspect of society – in international capacities as well as within local towns and neighborhoods, helping people deal productively with conflict and training others. CADR graduates are equipped for careers in a wide variety of fields including, but not limited to:
Private-sector alternative dispute resolution
Organizational management
Human-resources management
Law enforcement and work with courts
Post-conflict development
Domestic and international non-governmental organizations
Nonprofit organizations
Governmental agencies
Why Choose Conflict Analysis and Dispute Resolution at SU?
The M.A. in CADR program educates and trains graduate-level students from around the globe to address social and organizational conflicts on the local, regional, state, national and international level in the public and private sectors. The program teaches students to approach conflict as an opportunity for change and growth; it empowers them with the knowledge and advanced skills needed to become conflict resolution practitioners and work effectively in this field.
At SU, you will receive a learning experience unlike any program of its kind. Here, you will find:
An experiential learning model. The program is closely integrated with the Bosserman Center for Conflict Resolution, which functions as a "teaching hospital." The center offers extensive opportunities for students to get involved in both research and practice. The academic and clinical faculty work closely with students, ensuring that each student gains valuable hands-on experience in the field, specifically tailored to their individual career goals.
A balanced curriculum. The curriculum mixes strong practice skills with theory knowledge, providing a well-rounded education that allows students to apply theory in the real world. The curriculum also includes a strong emphasis on research skills for those students planning to continue their post-graduate study.
A chance to learn from the greats. Arun Gandhi, one of the program's occasional Scholars in Residence, is the grandson of Mahatma Gandhi and a leading expert on nonviolence. Dr. Gandhi's presence at SU provides students a once-in-a-lifetime opportunity to meet, listen to and speak with a unique resource in the field of conflict resolution. In addition to the Conflict Scholar in Residence program, the Center runs an annual lecture series. Historic leaders give first-person accounts of the creation of peace in our world.
A multicultural setting. Our students are from diverse regions and countries to create a rich classroom experience for meaningful cross-cultural learning. Students come from across the United States as well as China, Nigeria, Cameroon, Kenya, Sudan, Pakistan, Greece and Colombia, to name a few countries.
Program Overview
For details on admission, program policies as well as the program requirements, visit the University's catalog:
Faculty with Real-World Experience
Our faculty and staff mentors are on hand to make sure students are fully engaged in all three CADR program wings of teaching, research and practice.