TRIO Scholars Bridge Program
Salisbury University's TRIO Program hosts Summer Pre-Orientation!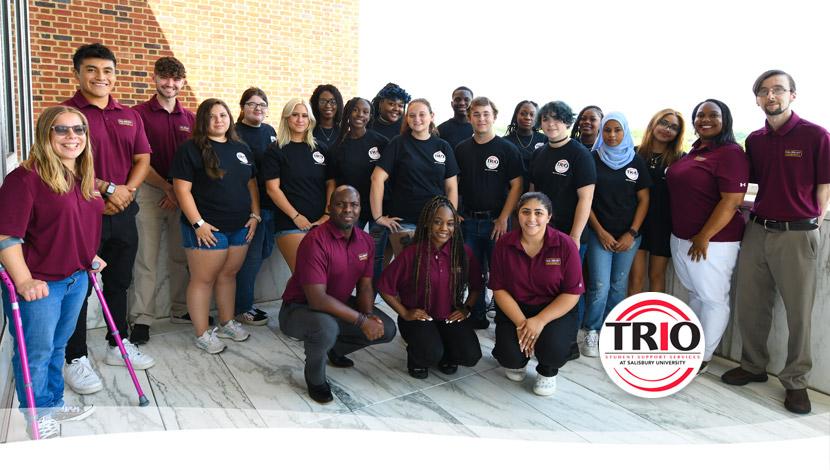 August 20 – 23, 2023

| Program Fee: $50

Salisbury University's TRIO Program, sponsored by the U.S. Department of Education works with first-generation, students with financial need, and students with disabilities to achieve their academic potential and personal goals. The goal of the TRIO Scholars Bridge Program is to assist students with transitioning socially, culturally, and academically helping them persist and graduate from Salisbury University with an array of experiences. Our program provides students with the opportunity to get to know the TRIO program and experience the campus early.

The TRIO Program provides tools and support to promote student success in the classroom and beyond in numerous ways. First, we put an Academic Coach & Ambassador in your corner to track your academic progress, connect you with academic support resources, and help you graduate on time. Second, we host a variety of workshops and activities designed to increase your economic literacy, assist financial literacy, explore graduate school opportunities, strategize your time management, and explore your career options. Finally, we provide access to comfy and private study areas in the Guerrieri Academic Commons and access to TRIO Staff and equipment. At TRIO, your success is Our success.

Student participants must be either first-generation (you are the first person in your family to graduate from college), have a Pell Grant, or have a physical, learning, or mental disability.

Amenities and experiences during TRIO Scholars Bridge Program include:
Master Classes focused on financial literacy, academic success, and career readiness.

Ambassador Meet & Greet and TRIO Program overview.

"Find Your Classes" tour of campus and preview of campus resources

Move into your room early if you are living on campus (students living off-campus will need to make their own arrangements)

Fun activities, games, and more!