Endowments & Scholarships
Gifts from generous donors have transformational impacts on Salisbury University, enriching the educational experience we provide for students and the ways we serve our community and state. Private support makes all the difference for public universities like SU. No matter your area of interest, SU can match you with an opportunity. Those who are able to endow major gifts make an investment that lasts forever.
An endowment provides a donor with an opportunity to create a legacy, honor a loved one, and support the people and programs at SU in perpetuity. Endowment assets are invested to supply an annual, self-sustaining source of funds for a purpose specified by the donor. Commonly, endowed gifts support scholarships or professorships, or colleges and schools within the University, ensuring regular funds for departments, programs and operations, as well as student financial aid.
The SU Foundation has different minimum funding levels for various endowments:
Scholarships for undergraduate or graduate students - $25,000+
Faculty Professorships - $250,000
Faculty Chair - $1 million
Operational support - naming opportunities for programs, schools and colleges vary; starting at $10,000
SCHOLARSHIPS help fill the gap for students who may not qualify for need-based aid and also have not received merit awards. They also provide students more time to focus on their studies; for those who have to work in addition to classes, it's difficult to graduate on time and earn high grades. Opening SU's doors to students with all different experiences – including first-generation attendees and others from diverse backgrounds – enriches the entire campus community and enables remarkable young men and women to pursue their dreams. Help us expand this access to more deserving students. Contact Amy Waters, Deputy Director, The SU Foundation, Inc. #410-677-5416 – ahwaters@salisbury.edu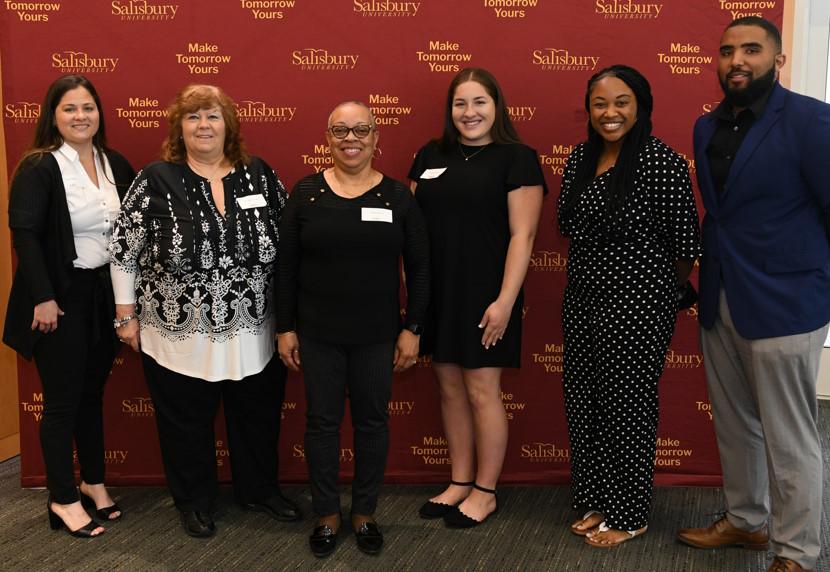 The gift of an endowed named scholarship provides SU with permanent assets to provide support for students. We hope recipients become philanthropic themselves, giving back to others when financially able. The minimum to establish an endowed named scholarship is $25,000.  Donors also may give to the many existing scholarships, VIA Academic Works
Please contact us to learn more about endowment opportunities!