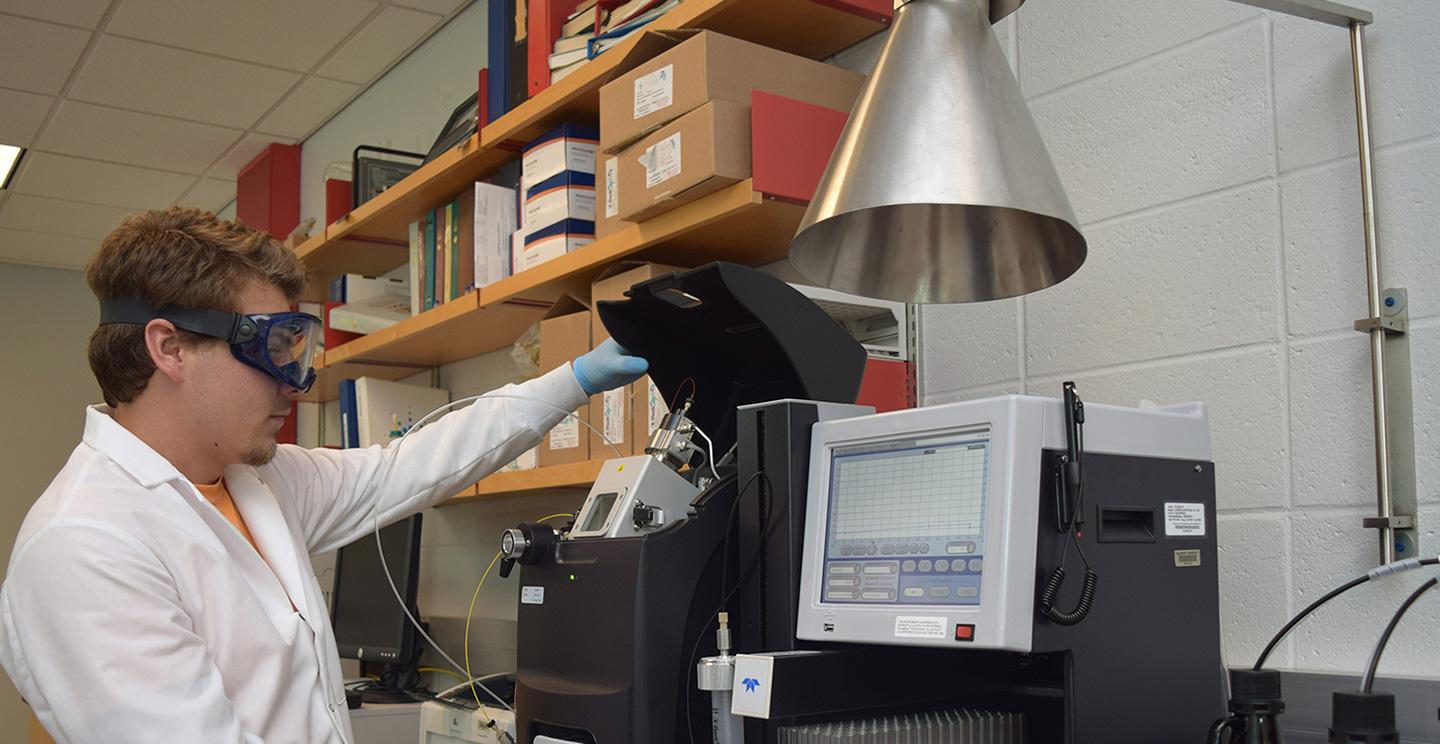 Welcome to Chemistry @ SU
Our chemistry program fosters development and expression of rational thought and helps prepare you for admission to Ph.D. programs in chemistry, related professional fields (such as medicine and pharmacy), and positions in the chemical and related industries.
The primary mission of the Salisbury University Department of Chemistry is to provide a comprehensive, student-centered undergraduate program of study that meets the changing needs of today's professional chemists in the scientific, health, and education communities.
The chemistry faculty at SU are dedicated to teaching their undergraduate students. They maintain an open-door policy to make themselves available outside of class to help you with the course material. Many of the faculty hold review sessions, problem sessions and homework sessions in addition to their office hours. They cannot learn the material for you, but they will design lectures, activities and assignments to help you learn the material more easily.
Student Life
The Department of Chemistry provides a number of opportunities for you to become involved with the faculty and other chemistry majors in activities outside the classroom. We view your participation in these activities as an important way for us to assess both your interest in the chemical profession and your ability to work and interact with others. Visit our Facebook page to see what is the latest with the department.
Some activities such as the departmental seminar series, which sponsors both on-campus and off-campus speakers, allow you to see chemistry from other perspectives. Others like the student Chemistry Society give you occasions to travel to professional meetings and to other interesting places such as a nuclear power plant or an industrial chemistry lab. Additionally, some of these opportunities are geared to make you feel more a part of the every-day workings of the department and provide a chance for you to contribute in a tangible way to the success of our chemistry program.
22

Maximum Students in Labs
Support the Chemistry Department Today!