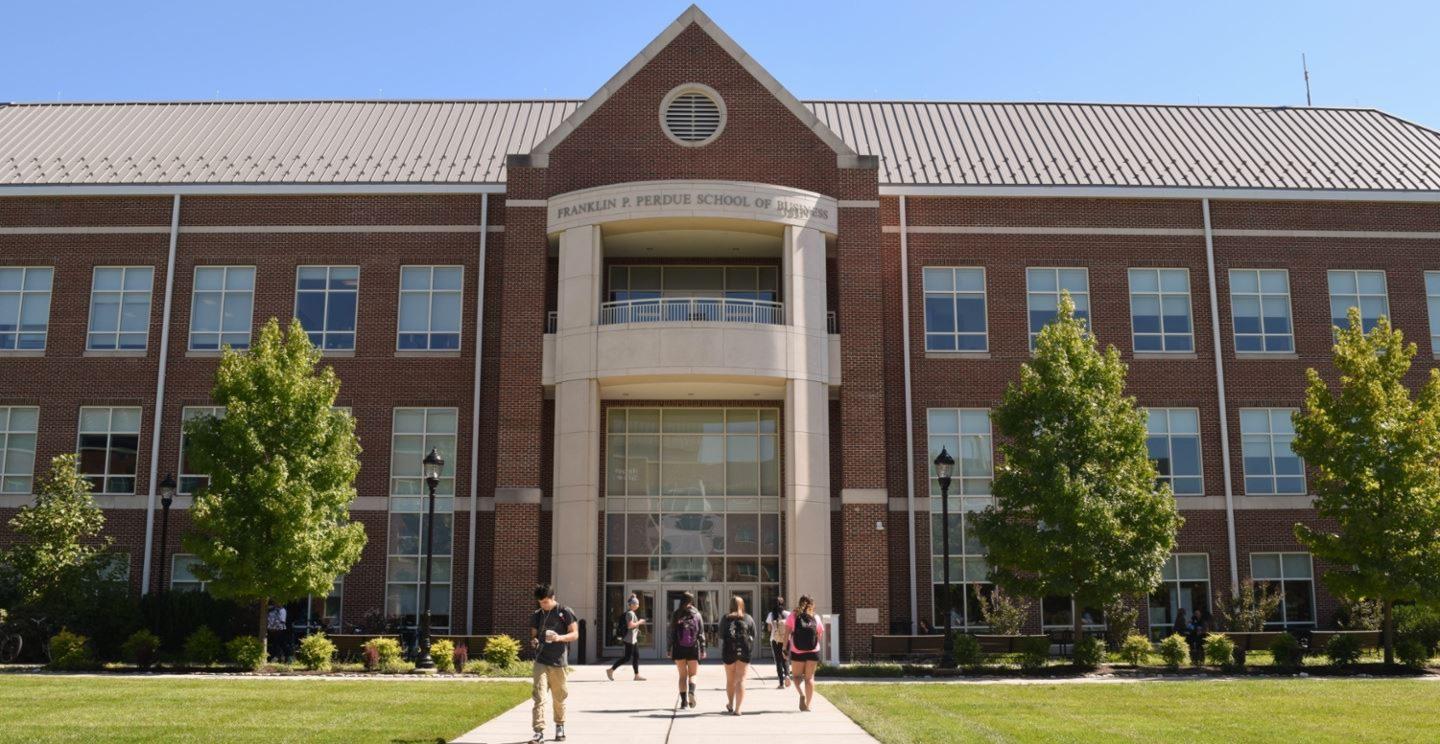 Franklin P. Perdue Museum of Business & Entrepreneurship
The Franklin P. Perdue Museum and Archives is located on the north side of the Franklin P. Perdue School of Business. The Perdue Museum is one of the nation's only university-based museums dedicated to the proposition that students of business will be better prepared for work and life by learning about the real life behavior and business decisions of a visionary and entrepreneurial company through primary sources and interpretive displays.
Frank Perdue is a local success story. But, more than that, Frank Perdue's success is a story of tenacity and a commitment to doing the best one can to succeed.
Throughout his lifetime, Frank Perdue's passion and drive became legendary. The exhibits you will see throughout the museum cover the history to date of the company founded in 1920 by his parents, Arthur and Pearl Perdue, and continuing under his son Jim's leadership today. But it was Frank's leadership that began the company on a journey to worldwide expansion.
Frank was born on his parents' farm outside of Salisbury in 1920. As a student at Maryland State Teachers College (now Salisbury University), Frank played on the school baseball team and had thoughts of making baseball his career. But he joined his father in business instead, and that simple decision defined the rest of his life and helped shape the modern poultry industry.
Frank Perdue was proud of his Salisbury roots, his family and his company. Ever humble, he always gave credit for the company's success to the foundation of quality established by his father.
Visit the Museum
The Museum was fully renovated and enlarged in honor of Perdue Farms' Centennial in 2020, and is now open Monday - Friday from 10AM until 4PM. Tours at other times can be arranged by calling:
The Perdue Museum is located in Salisbury University's Perdue Hall, located off U.S. Business Route 13
Please contact Salisbury University Parking Services for a parking pass before visiting the museum.