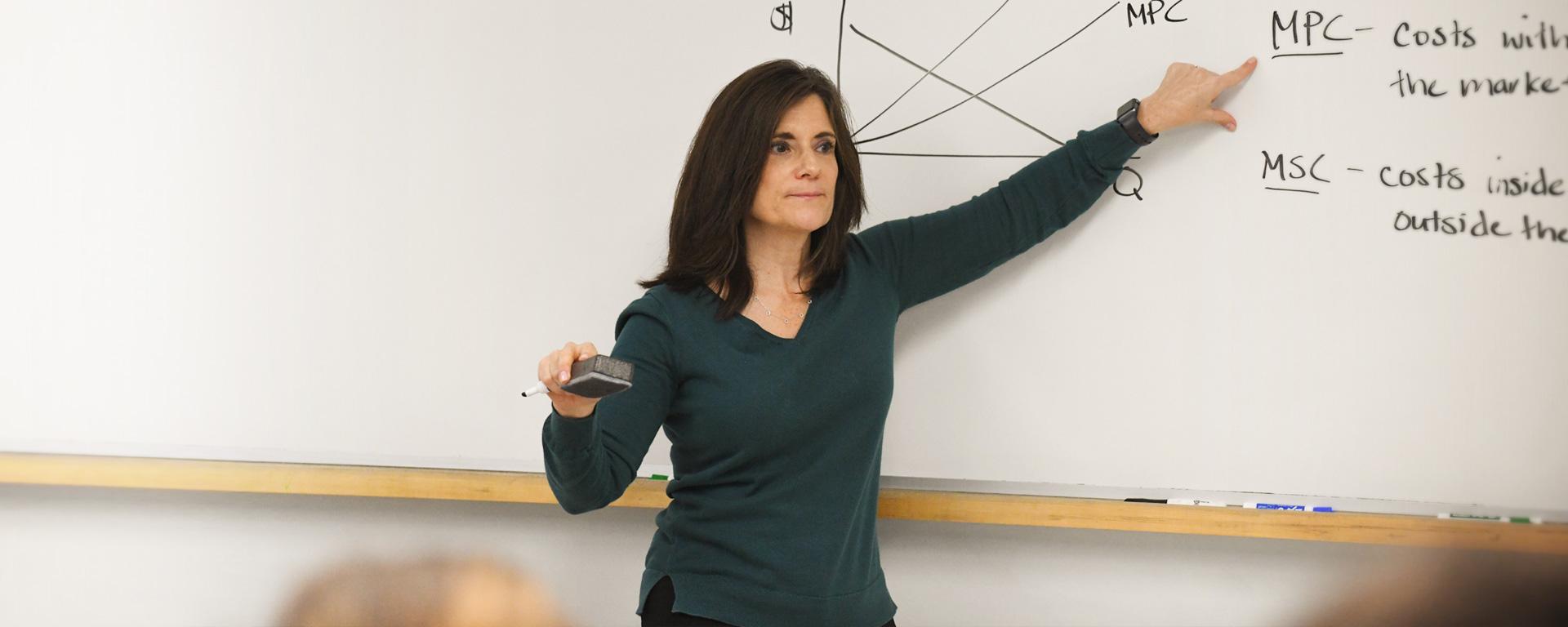 Department of Economics & Finance
The Department of Economics and Finance offers studies in two closely related disciplines, economics and finance. Economics is the pulse of modern civilization. The study of economics prepares students to play meaningful roles in improving the human condition by contributing to a healthy economic climate. Finance is broadly defined as the art and science of making decisions involving money in a variety of contexts.
An important distinction of our department is the administration of the Sea Gull Fund. This is an equity portfolio managed entirely by undergraduate students – the first such program among the University System of Maryland Schools – and it provides practical lessons and on the working of equity markets.
Learn more about the Sea Gull Fund, SU's student-managed investment portfolio.
Meet the Economics and Finance Department faculty and staff.
Our Academic Programs
Learn more about the programs offered by our department:
In addition to the programs listed here, a number of students in non-business majors take some of the department's courses as electives as part of their degree programs.
Is This for Me?: Defining the Disciplines
Learn More About Our Finance Major
1

"Best Colleges for Jobs in Economics"

1

M$ in Student-Managed Sea Gull Fund
Support the Economics and Finance Department Today!