Optometry School Preparation
Preparation for optometry school requires, first and foremost, that certain pre-requisite courses be completed and that the applicant take the Optometry Admissions Test (OAT).
You can choose any undergraduate major, provided that you include the required optometry school prerequisite classes in your course of study. You must do very well academically in the area of study that you choose and also in all prerequisite courses.
Admission requirements vary by school. The following are required by all programs:
General Chemistry (1 year with Labs)
CHEM 121, 122
General Biology (1 year with labs)
Courses recommended depend on major
Organic Chemistry 1 (with Lab)
CHEM 221
General Physics (1 year with Labs)
PHYS 121,123
College Math (1 semester)
Course recommendation depends on major
In order to be eligible for this committee letter, you must successfully apply for an HPAC interview by March 1 of the semester before you plan to apply to optometry school. You should monitor the HPAP newsletter for announcements about when and how to apply for the interviews.
It is highly recommended that you obtain experience in the field of optometry before applying. Internships with an optometrist are an excellent way to gain a realistic idea of what an optometrist does on a day-to day basis.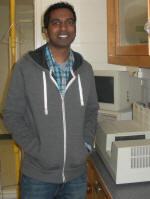 Ganesan Sivaguru
Chemistry Major
Illinois College of Optometry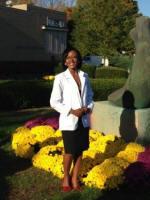 Eleanor Siri
Pennsylvania College of
Optometry at Salus University