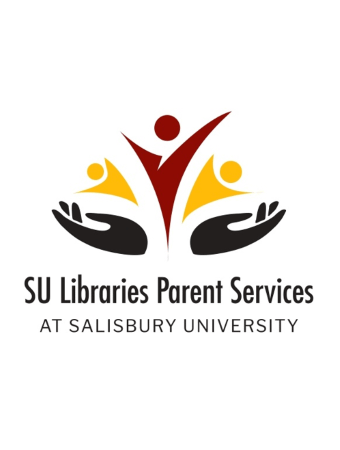 In 2021, the SU Women's Forum sent faculty a statement to use in their syllabi for students who were caregivers. That made Bea Hardy, the dean of libraries and instructional resources, ask what the Libraries were doing for students with children. The Curriculum Resource Center and the main library both have extensive collections of children's books, and the Libraries some years ago purchased changing stations for selected restrooms in the Guerrieri Academic Commons. But there could be other ways, she thought, that the Libraries could support parents.
Hardy began researching what other academic libraries were doing, and the answer was not much. The issue came up again at a Libraries strategic planning session in summer 2022. She asked for volunteers for a task force to explore what parent services the SU Libraries might provide. Four staff – Amy Jones, Mou Chakraborty, Natasha Finnegan and Tina Plottel – stepped forward. The task force quickly got underway.
The first activity the task force undertook was to create Study Buddy Playtime Packs. These are backpacks that can be borrowed by parents or caregivers who want to use the Libraries but need to have children with them. There are packs for 0-4, 4-8 and 8-12 year-olds filled with age-appropriate books, toys and activities to help keep the children entertained. These are available not just for students but also for faculty and staff using the Libraries.
The task force's second major charge involved gauging the need for a family group study room and, if finding the need existed, determining what should be in it and what policies would be appropriate. This would be a separate room set aside for use by families. It would be soundproofed, so that other users would not be disturbed by children being children. The idea is that it would have space for two families at a time, with desks and computers appropriate for the adults but also furniture, activities, books and toys for children.
To determine the need for a family study room and what parents would want to see in such a room, the task force designed a survey for students, faculty and staff. The survey went out in late February and within a day had garnered 137 responses, overwhelmingly positive in tone and with many useful suggestions. One parent observed, "It will allow parents to not have to be made to feel like they have to choose between their own education and the caring for their family at the same time." Another simply wrote, "Thank you for even considering the needs of parents with kids."
Given the response, we anticipate that we will create a family group study room. The task force will now concentrate on what needs to go in the room and what policies to establish. They may convene a focus group of survey respondents who volunteered to help.
If you would like to contribute funds toward furnishing and equipping the family group study, please visit the
SU Libraries' Giving Page
.