Undergraduate Research Prize – Please Encourage Your Students to Apply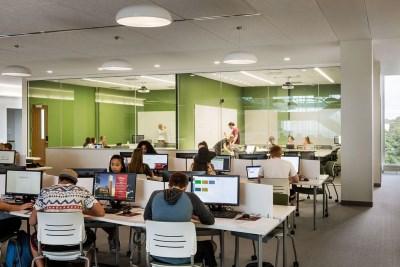 Did you know that the SU Libraries offer two cash prizes ($250 each), one for freshmen/sophomores and one for juniors/seniors, for the best paper/project that demonstrates excellence in library research, mastery of the subject and strong writing skills? What's that, you say? You had no idea the library had any such prize? Yes, we thought as much. We instituted the prize in spring 2020, bad timing, as it turns out.
We would appreciate your help in encouraging any undergraduate students you've had who did excellent library research for a course at SU in the 2021 calendar year to submit their paper or project for consideration of the prize. Honors theses are not eligible, as the Clarke Honors College has its own prizes. Creative projects that use research, such as short stories, digital/multimedia projects or artwork, are welcome, as are group projects.
Click here for the webpage
where students can find more detailed information, including how to apply.