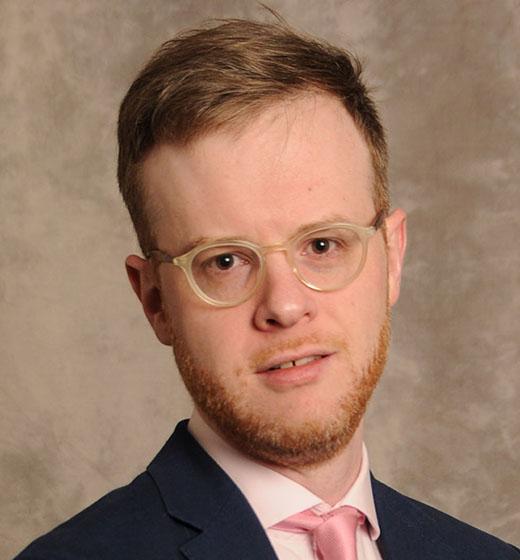 Education
SUNY at Buffalo, PhD, Music Composition (Digital Media), 2010
CalArts, MFA, Experimental Sound, Integrated Media, 2006
Berklee College of Music, BM, 2004
Research Interest
As a scholar and practitioner, G Douglas Barrett works on intersections between contemporary art and postwar art music—especially concerning the legacies of the historical avant-garde, conceptual art, and experimentalism—along with theories of technology, digital media, and the human.

Currently under an advance contract with the University of Chicago Press, Barrett's second monograph, Experimenting the Human: Experimental Music and Technological Posthumanism, locates a radical prefiguration of technological posthumanism in experimental music after 1960. Case studies include Alvin Lucier's cybernetic experiments with brain waves; interplanetary radio in Oliveros's Echoes from the Moon (1987); and Pamela Z's multimedia vocal performances with the BodySynth. So far, this project has helped to reframe an important dialogue between new media, art history, and posthumanist theory by adding experimental music to a field dominated by literature and visual culture.

His first book, After Sound: Toward a Critical Music (Bloomsbury, 2016), analyzes socially engaged music practices of the twenty-first century. Chapters focus on Ultra-red's activist reinterpretation of John Cage's silent composition 4′33" (1952); Peter Ablinger's Letter from Schoenberg (2007) for computer-controlled player piano; Hong-Kai Wang's multi-channel video Music While We Work (2011); and the work of Russian activist group Pussy Riot. Overall, this book has heightened an awareness of socially engaged music while contributing to an ongoing dialogue between contemporary visual art, new music, and sound art.

Barrett's artistic work has been discussed in publications such as The Wire, Postmodern Culture, MusikTexte, and Guernica. He was a recent artist-in-residence at USF Verftet (Norway), the Virginia Center for the Creative Arts (VCCA), and the Catwalk Institute (New York). He has received grants from Akademie Schloss Solitude (Germany), DAAD (German Academic Exchange Service), and Franklin Furnace (New York).