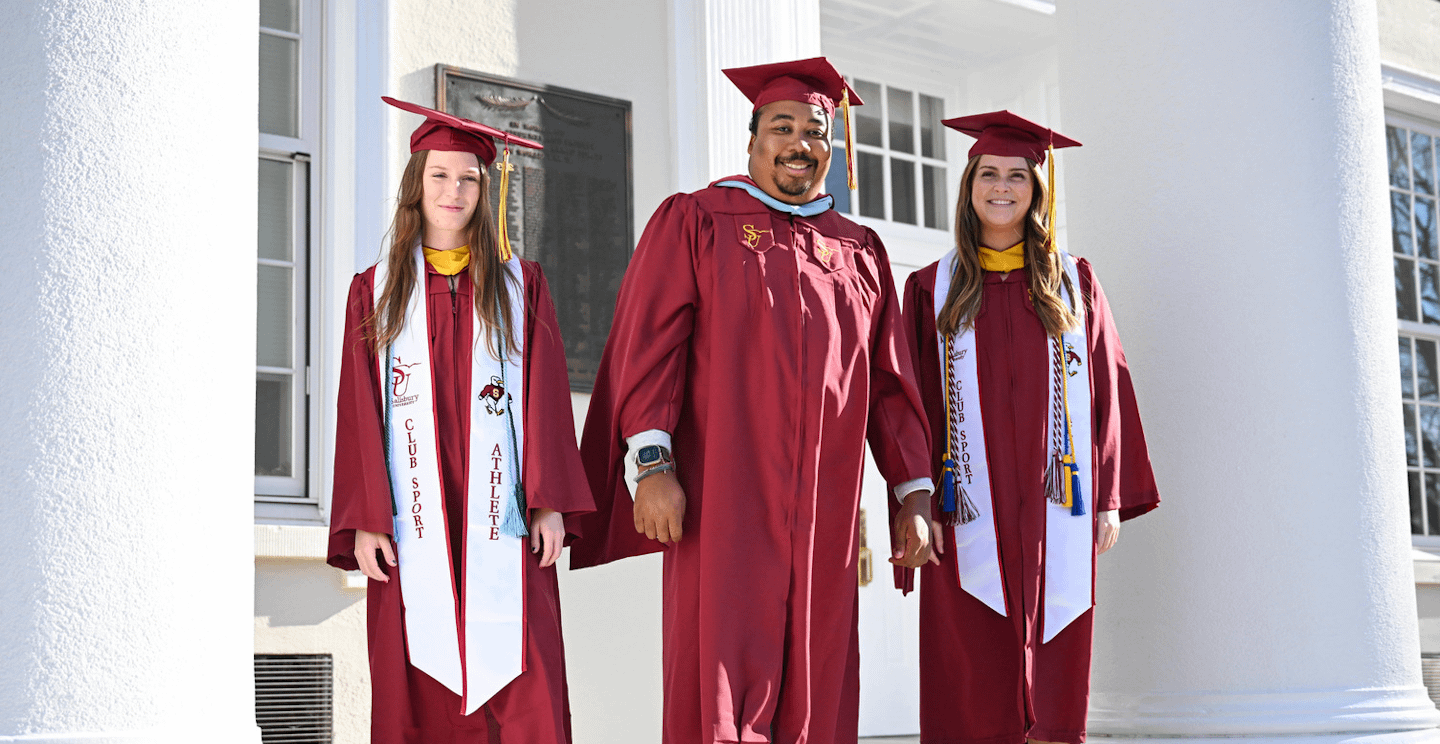 Program Overview
A week-long program, Salisbury University's Senior Week program offers a wide array of exciting and interactive activities designed to celebrate the accomplishments of our Senior Sea Gulls before they graduate and take flight! Students can expect a week full of toasts, entertainment and everything in between!
2023 Program Schedule
Wednesday 5/10, 7 p.m. Senior Bingo, GSU Wicomico Room
Seniors will have the option to join their fellow students, but with an added bonus! All participating Seniors will receive an extra set of Bingo cards to increase their likelihood of winning BIG!
Thursday 5/11, 7 p.m. Sip N' Paint, GSU Wicomico Room
Join us for a relaxing night of painting while drinking a glass of your favorite beer of wine! Seniors will be able to put on their creative caps to create their perfect masterpiece!
Friday 5/12, Noon-4 p.m. Grad Cap Decorating, GSU Wicomico Room
Interested in giving your grad cap some character? Seniors will have the opportunity to bring theirs to the Wicomico Room to give their grad cap a personal touch before commencement festivities begin!
Monday 5/15, 4:30 p.m. Toast to the Class of 2023, GAC Assembly Hall
Every senior graduates from SU having gained a unique perspective on what it means to be a Sea Gull. That Sea Gull pride is what makes each class of graduates special—the Class of 2023 is no exception! Join us as we toast the Class of 2023! Students will be encouraged to invite one faculty or staff member who has made a positive impact on their experience at SU to attend the event as well.
Tuesday 5/16, 5:30-7:30 p.m. ConGRADulations
Senior Celebration with Burgers and Brews
Event Location: Alumni House, 1120 Camden Avenue, Salisbury, MD, 21801
Wednesday 5/17, 6-8 p.m. Senior Leader Dinner, GAC Assembly Hall
Calling all student leaders across campus! Join us as we close out our amazing Senior Week of celebration for our Senior Leader Dinner! University leaders will be in attendance to acknowledge your great contributions to our university and wish you well!
Registering for Our Events
Students can register for our events beginning Monday, April 3rd using the below links: