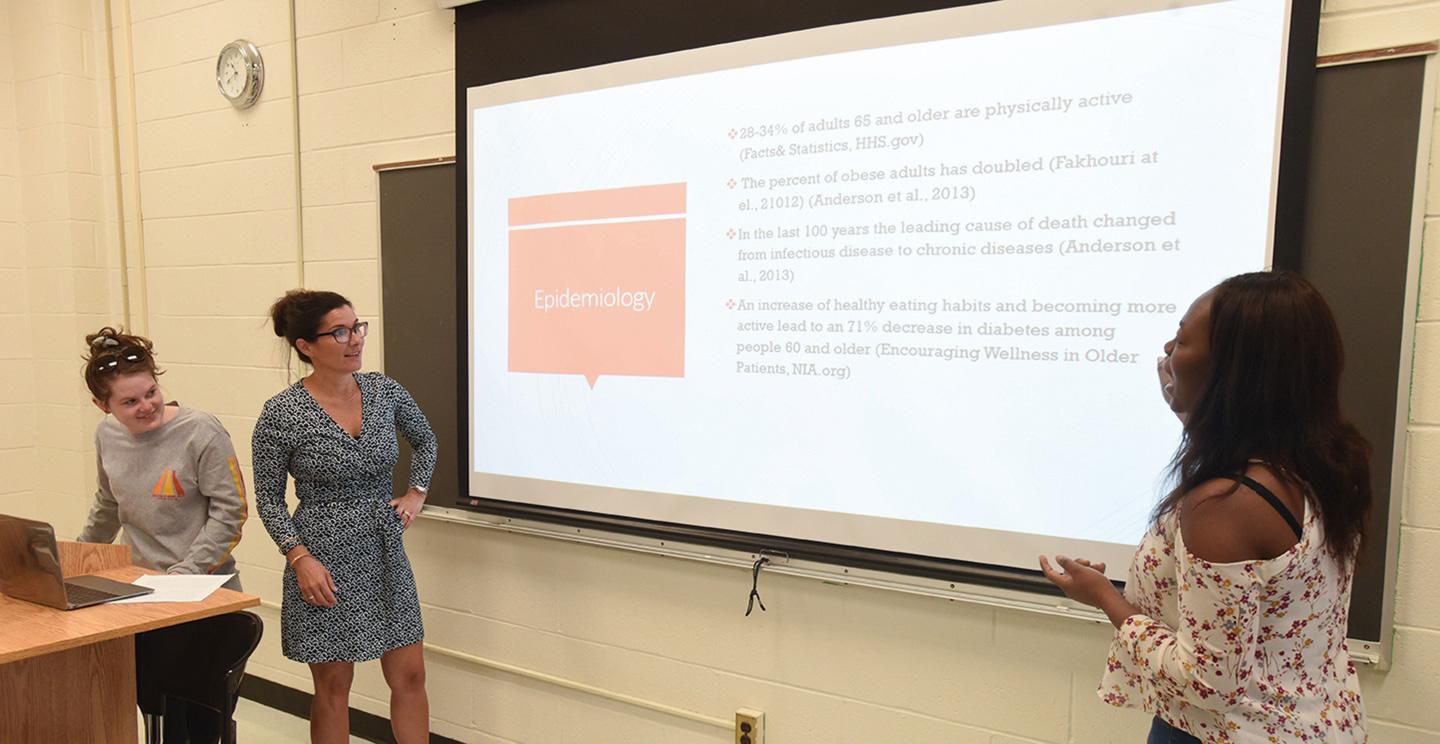 Public Health
Health educators plan, implement and evaluate programs based on assessed needs of their target populations. By communicating and advocating for their audiences and the profession, they serve as a resource person to foster a better quality of life for the populations they serve.
The Bachelor of Science in public health prepares students to become effective health educators who promote and sustain health and wellness for individuals, communities, and populations.
Our Academic Program
The academic foundations of the Public Health Program are rooted in the natural and social sciences and education. The public health major includes a General Education experience, a theoretical core of foundation courses, a series of methods courses, a university-approved minor requirement, and a professional semester consisting of an internship in the field of public health. The program is aligned with the Areas of Responsibility of a Health Education Specialist developed by the National Commission for Health Education Credentialing (NCHEC). Upon completion of the program, students are eligible and prepared to become a Certified Health Education Specialist (CHES).
Professional Program Admission
Students must formally apply to the Professional Program in Public Health. To be considered for the program, students must:
Complete BIOL 215, BIOL 216, FTWL 106, HLTH 110, HLTH 225, MATH 155 and PSYC 101 with grades of C or better.
Have a cumulative GPA of 2.0, including transfer credits.
Complete an application requesting formal admission to the Professional Program and show evidence of meeting the requirements for admission.
For summer/fall start – Applications sent by February 1st and due March 1st
For winter/spring start – Applications sent by September 1st and due October 1st
Obtain written support from a program faculty member and program director.
Accreditation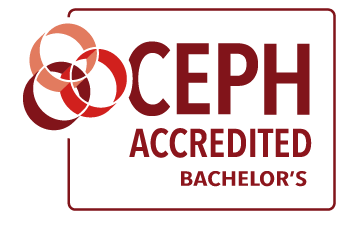 Salisbury University's Bachelor of Science in Public Health program is accredited by the Council on Education for Public Health (CEPH) as a stand-alone baccalaureate program. CEPH is an independent agency recognized by the United States Department of Education to accredit public health programs.
Our Graduates
Graduates of the Public Health Program become employed in a variety of settings, including but not limited to government agencies, non-profit organizations, worksites, and healthcare. Graduates are also prepared to continue their education as graduate students of diverse disciplines, including but not limited to public health, health education, business administration, public relations, occupational therapy, curriculum and instruction, psychology, and social work.
Eta Sigma Gamma Honor Society
Eta Sigma Gamma is the only national health education honorary. Founded in 1967 at Ball State University, its mission is to promote the highest possible standards in education, research, and service within the discipline of health education through student-led chapters in colleges and universities across the United States. The Epsilon Xi chapter at SU is open to any Public Health major or Health minor who meets established eligibility requirements.
Support the Public Health Program Today!