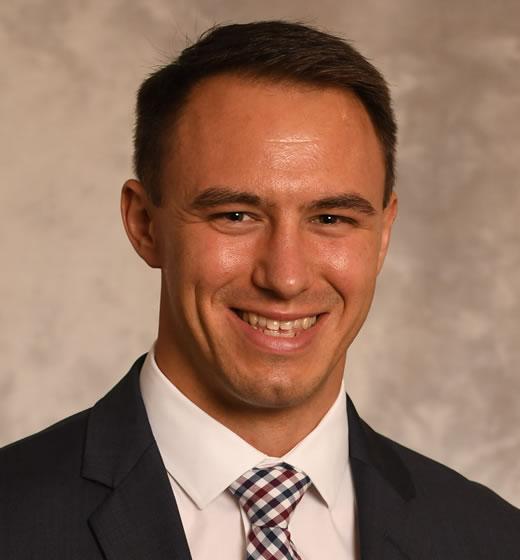 Bio
Zackery Tyndall began working in the Emergency Medical Services (EMS) field in 2006 as an Emergency Medical Technician (EMT) and obtained his paramedic certification and license through Chesapeake College and an Associate of Applied Science in Emergency Medical Services from Wor-Wic Community College. Zackery was previously employed with the Berlin and Ocean City Fire Departments. He served on the Water Rescue Team and directed medical teams as an EMS Lieutenant.

As a Simulation Coordinator, Zackery helps create and deliver realistic medical simulations for a wide range of medical professionals using high-fidelity patient simulators, standardized patients, and advanced technology. Zackery also teaches continuing education courses to internal and external users utilizing the American Heart Association's (AHA) curriculum.

In addition to Zackery's medical experience, he earned a Master of Business Administration (MBA) from Salisbury University's Perdue School of Business. Zackery also serves as Mayor of the Town of Berlin, Maryland. Through this position, he is an active member of the Maryland Municipal League (MML), Maryland Mayors Association (MMA), Executive Board Member on the Rural Maryland Council (RMC), and a Council Member of the Tri-County Council for the Lower Eastern Shore of Maryland.