Friday, April 12, 2013
SU Political Science Faculty Speak on Tensions in Korea Tuesday, April 16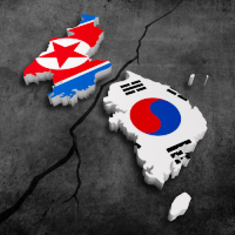 SALISBURY, MD---As tensions between North and South Korea mount, many are wondering what the future holds for this potentially volatile area.

Drs. Taehyun Nam and Greg Cashman of Salisbury University's Political Science Department discuss some of the possibilities during "On the Brink of War in the Korean Peninsula? Gangnam vs. Gangsters" Tuesday, April 16. Their presentation is 7 p.m. in the Montgomery Room of the Commons.

Sponsored by SU's Institute for Public Affairs and Civic Engagement (PACE), admission is free and the public is invited. For more information call 410-677-5045 or visit the PACE Web site at www.salisbury.edu/pace.