Wednesday, November 4, 2015
SU Creates Online Certificate in Advanced Technology for Enterprise Systems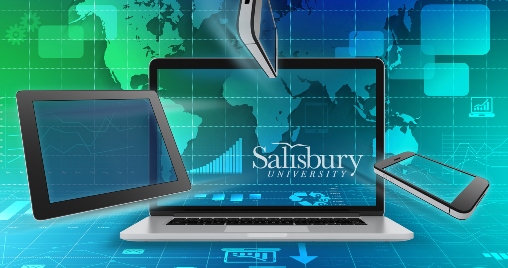 SALISBURY, MD---Salisbury University is launching its first online post-baccalaureate certificate, in Advanced Technology for Enterprise Systems (ATES).

The Franklin P. Perdue School of Business is now accepting applications for summer 2016.

"Our certificate is for individuals who want to pursue employment opportunities in the continuously growing fields of data analytics, business intelligence and mobility," said Dr. Karen Papke-Shields, chair of SU's Information and Decision Sciences Department. "Being able to complete it entirely online provides greater access for anyone looking to advance their career or change jobs."

The program offers broad knowledge of new technologies associated with enterprise systems including in-memory database management, business analytics, data visualization and mobile application development. Participants gain an understanding of different enterprise systems that capture data; tools to store and access that data; analytical approaches for reporting, visualizing and predicting based on that data; and technology to present data and results via mobile devices. Software from SAP, a leading vendor in enterprise systems and business intelligence systems, is used, providing students with practical skills for the field, in addition to their theoretical understanding.

The program may be completed in one year through a series of five seven-week courses in enterprise systems, data management, CRM and business analytics, business mobility, and predictive analysis and data visualization. It offers a foundation for individuals who want to pursue specific certification courses or exams.

Other online programs recently launched by SU include the Master of Business Administration, Master of Social Work and Master of Science in GIS Management.

For more information contact Yvonne Downie Hanley, program director, at yxdownie@salisbury.edu or 410-548-3983, or visit http://www.salisbury.edu/OnlineATES.