Friday, July 17, 2015
Two Henson Students Selected for National Summer Research Programs
SALISBURY, MD---Two Salisbury University students are spending the summer conducting research after being selected for national programs.

Senior physics major May Palace is at the University of California, Davis, for a physics-focused Research Experiences for Undergraduates site, fully funded by the National Science Foundation (NSF).

Omar Aboul-Enein, a sophomore computer science and mathematics major, is at the National Institute of Standards and Technology (NIST) in Gaithersburg, MD, on a Summer Undergraduate Research Fellowship, valued at $5,500.
Palace is working directly with a UC-Davis professor in a laboratory studying vortices in superfluid helium. She said: "Vortices are important phenomenon that appear in aerospace design, meteorology, astrophysics and many other systems of interest. They are in large part not well understood, however."
She is exploring how to operate the helium cooling system and take circulation measurements around a vibrating wire. "We're trying to learn more about Kelvin waves, which are disturbances along a vortex," she added.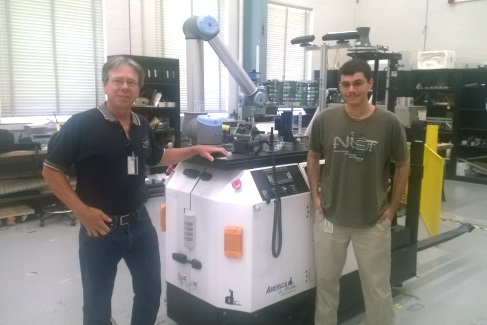 Aboul-Enein is assisting the NIST with its performance testing of mobile manipulator robots so companies may cost-effectively and accurately assess such robots before implementing them. He is researching alternative, low-cost solutions for the tests and providing information about other possible test methods.
With guidance from an NIST mentor, he has integrated an industrial PC so a robot arm and Automatic Guided Vehicle can communicate directly and better understand each other's position. He also has written and debugged software that interprets orientation information from a camera sensor to allow the robot to understand its measured coordinate system, and conducted calibration testing to ensure accurate results from the camera.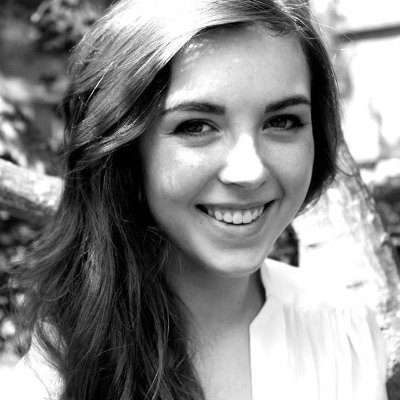 Palace, who plans to pursue a Ph.D. in physics, said her program has given her the chance to explore the country ? and various career avenues. "I've gained perspectives from physicists in all different areas of research, and am slowly narrowing down the many opportunities available to me in the field," she said. She credits SU's Physics Department, especially Drs. Gail Welsh and Jeffrey Emmert, for supporting her successful application to the NSF program.

Aboul-Enein, who plans to earn a master's in computer science, was first introduced to the NIST as a high school intern. His mentors have encouraged his interest in research; he enjoys "the feeling of progress" that comes from new discoveries about "how better to learn, conduct experiments and overcome challenges in research." He hopes other SU students apply for opportunities like this fellowship, which spans various scientific fields and offers special seminars and interactions with like-minded students.

Palace is a 2012 graduate of Kent Island High School and the daughter of Cecily and Dave Palace of Kent Island. Aboul-Enein is a 2014 graduate of Quince Orchard High School and the son of Cheryl and Youssef Aboul-Enein of Gaithersburg.

For more information, call 410-543-6030 or visit the SU website at www.salisbury.edu.