Monday, February 2, 2015
Student Entrepreneurs Sought for Startup Weekend Delmarva February 20-22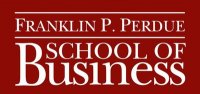 SALISBURY, MD---Salisbury University student entrepreneurs are invited to participate in Startup Weekend Delmarva, Friday-Sunday, February 20-22, at hotDesks, 31901 Tri-County Way, Salisbury.

(Snow dates are Friday-Sunday, February 27-March 1.)

Startup Weekend is a global non-profit movement geared toward helping entrepreneurs learn the basics of founding startups and launch successful ventures. During the three-day event, coaches provide mentoring while participants have the opportunity to collaborate with other business newcomers and pitch their ideas to experts in technology, manufacturing and finance.

Coaches at the Salisbury event include William Burke, director of entrepreneurship competitions in SU's Franklin P. Perdue School of Business, and SU alumnus Ryan Chacon, who has received startup funding as a winner of SU's Bernstein Achievement Award for Excellence and through the University's Philip E. and Carole R. Ratcliffe Foundation Shore Hatchery program. The SU Collegiate Entrepreneurship Organization is helping to organize Startup Weekend.

Registration for SU students is $35 at the door with student ID (regular registration cost is $75).

"We are excited about our partnerships and the opportunities available to our students in these community events and competitions," said Burke.

Other resources for SU student entrepreneurs include Launch/SBY, a new entrepreneur center established by the Wicomico Public Library in downtown Salisbury, as well as the next round of the Ratcliffe Shore Hatchery program on Thursday, May 7, and 2015 Student Entrepreneurship Competition on Friday, May 8.

For information on these and other programs, contact Burke at wpburke@salisbury.edu. For more information on Startup Weekend Delmarva, visit http://startupweekend.hotdesks.org.