Monday, February 2, 2015
Mitzi Perdue Delivers Perdue Executive Leader Lecture Tuesday, March 3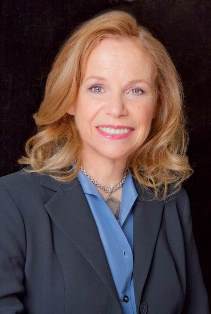 SALISBURY, MD---"Success is not measured by what you can get, but by what you can give."

That's the motto of businesswoman, author and philanthropist Mitzi Perdue, the next speaker in Salisbury University's Perdue Executive Leader Series.

Her presentation is 3:30 p.m. Tuesday, March 3, in Holloway Hall Auditorium.

Shaped by her parents' values and work ethic, including her father's efforts to promote racial equality and his strong belief in fair treatment, the Harvard University graduate has dedicated her life to civic causes.

An entrepreneur who bought and managed rice farms and vineyards in northern California, she is a past president of the 35,000-member American Agri-Women organization and was a U.S. delegate to the United Nations Conference on Women in Nairobi. Locally, she established a 10-year initiative to encourage healthier lifestyles on the Delmarva Peninsula.

A prolific writer, she has penned more than 1,100 newspaper and magazine articles, and produced and hosted more than 400 episodes of the half-hour interview show, Mitzi's Country Magazine, on KXTV in Sacramento, CA. In addition, she hosted and produced more than 300 editions of the syndicated program Mitzi's Country Comments and hosted a weekly national radio series, Tips from the Farmer to You. She currently is a corresponding editor for the Academy of Women's Health and GEN, Genetic Engineering & Biotechnology News.

Her books include the autobiography I Didn't Bargain for This!, The I Want to EggScape Book, A Quick Guide to Successful Media Appearances and six cookbooks. Her latest, Tough Man, Tender Chicken: Business and Life Lessons from Frank Perdue, focusing on her late husband, recently was ranked No. 6 among business biographies on Amazon.com.

She has been a strong advocate of literacy and American veterans. Currently, she serves on the boards of the Institute of International Education, the Cal Ripken Sr. Foundation and the Arthur W. Perdue Foundation. She is a recipient of the Ellis Island Medal of Honor, the Women's Day Magazine Women Who Inspire Us Award, and the President's Award from the Maryland State Medical Society for bettering the health care of Maryland citizens.

Sponsored by the Franklin P. Perdue School of Business, admission to her talk is free and the public is invited. A reception follows in the adjacent Social Room.

For more information call 410-543-6316 or visit the SU website at www.salisbury.edu.