Thursday, February 20, 2014
Student Dental Association Hosts 'Know the Drill' Conference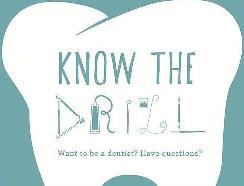 SALISBURY, MD---Salisbury University's newly formed Student National Dental Association (SNDA) chapter hosts a "Know the Drill" conference 9:30 a.m.–3:15 p.m. Saturday, February 22, in Henson Science Hall. Area high school and college students are invited to attend.

Elton Maddox Jr., D.D.S., a Salisbury dentist and the first African-American graduate of the University of Maryland School of Dentistry (UMSOD) in Baltimore, keynotes the event. Other activities include a talk by Dr. Andrea Morgan of UMSOD, and a panel and breakout sessions with current UMSOD students.

Day-of registration begins at 9:30 a.m. and is $5 for non-SU students. For more information, or to register in advance, visit http://danashort14.wix.com/su-usnda-event.