Thursday, February 20, 2014
SU Commemorates National Eating Disorders Awareness Week February 24-28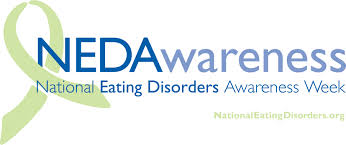 SALISBURY, MD---Salisbury University commemorates National Eating Disorders Awareness Week Monday-Friday, February 24-28. Events include:
Mirrorless Monday: Bathroom mirrors across campus will be covered with positive affirmations on Monday, February 24, to encourage positive body image and self-esteem.
Talk About It Tuesday: Counseling Center and Student Health Services staff host an interactive presentation and discussion, providing information about eating disorders, body images and how to help friends 3 p.m. Tuesday, February 25, in Teacher Education and Technology Center (TETC) Room 153.
Think About It Thursday: From 11 a.m.-1 p.m. Thursday, February 27, in the Commons, Counseling Center and Student Health Services staff conduct screenings and provide information on eating disorders and support services available to students.
Fair Friday: Displays, stress ball giveaways and a life-sized Barbie doll promote wellness, self-esteem, positive body image and support during a wellness fair 11 a.m.-2 p.m. Friday, February 28, in the Commons' Link of Nations.
Throughout the week, SU hosts a "Be Comfortable in Your Genes" drive, encouraging students to donate jeans that no longer fit to charities providing used clothing to those in need. Donation boxes will be located in the Counseling Center, Student Activities Office and Cool Beans Cybercafe in the Guerrieri University Center; Student Health Services in Holloway Hall; and the Social Work Department in TETC Room 254. Students are asked to wear jeans and denim during the week in support of the effort.
For more information call 410-543-6070, visit www.salisbury.edu/counseling, or stop by the Counseling Center in Guerrieri University Center Room 263.