Thursday, October 4, 2007
Sironka Dance Troupe Performs at SU October 16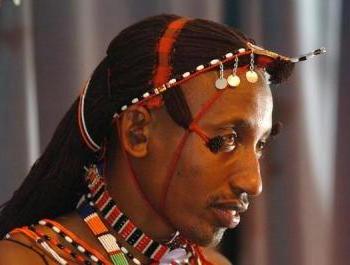 SALISBURY, MD---Celebrating the song and dance of the Maasai tribe of Kenya, the Sironka Dance Troupe performs at Salisbury University 7 p.m. Tuesday, October 16, in Holloway Hall Auditorium.
One of Kenya's last surviving indigenous cultures, the Maasai differ from other African tribes in that they have rejected the modern, Western way of life for the traditions and cultural practices embedded in their history.

This causes the Maasai to lag behind in development, particularly due to the lack of education, but it also provides a window into the rich cultures of Africa.
For the Maasai, folk music is vital to both spiritual and social lives. The Sironka Dance Troupe, led by Kenyan Nicholas Sironka, shares their music at SU. The group seeks to not only entertain but to educate people about the unique, but fading Maasai culture.
Sironka is a master batik artist and Fulbright Scholar who has taught courses on batik and Maasai culture across the United States. For more information about the Friends of Sironka Dance Troupe, visit www.sironkamaasai.com.
Sponsored by the Office of Cultural Affairs, the performance is free and the public is invited. For more information call 410-677-4685 or visit the SU Web site at www.salisbury.edu.