Friday, October 5, 2007
SSO Presents 'The Frog Prince' Saturday, October 27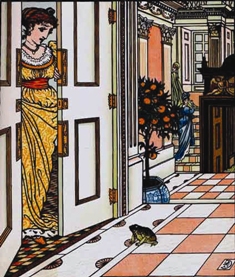 SALISBURY, MD---The Salisbury Symphony Orchestra at Salisbury University presents The Frog Prince 2 p.m. Saturday, October 27, in Holloway Hall Auditorium during a special all-ages concert.
Opening the SSO's 2007-2008 season, the one-hour concert is designed to introduce elementary-aged children to the orchestra. Fruitland Primary School Principal Darrel Morris narrates. The performance marks the 22nd season for the SSO.
This concert is made possible through the support of Dr. James M. Crouse, D.D.S., P.A.; and the SU Alumni Association, Delmarva Chapter. Tickets are $5, free for children under 12 accompanied by an adult. Tickets are available at the door only.
For more information, including season tickets to the SSO, call 410-548-5587 or visit the SU Web site at www.salisbury.edu.