Monday, November 13, 2006
Salisbury Youth Orchestra Performs Thursday, November 30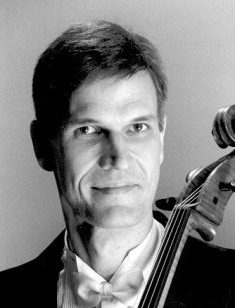 Dr. Jeffrey Schoyen

SALISBURY, MD---The Salisbury Youth Orchestra hosts its annual fall concert 7:30 p.m. Thursday, November 30, at Salisbury University's Holloway Hall Auditorium. Tickets are $5 for adults, and free for children under 18 and SU students.

Affiliated with the Salisbury Symphony Orchestra since 1989, the Salisbury Youth Orchestra is under the direction of Dr. Jeffrey Schoyen, assistant professor of music at SU. The youth orchestra features 53 student musicians throughout the Eastern Shore.

Works slated to be performed include "Jupiter, Bringer of Jollity" from Gustav Holst's suite The Planets, "Chorale and Finale" from Felix Mendelssohn's Reformation Symphony and music from Stephen Schwartz's musical Godspell.

For more information call 410-548-5587 or visit the SU Web site at www.salisbury.edu.