Wednesday, January 6, 2016
SU Dining Services Hosts Annual African American History Month Dinner, February 5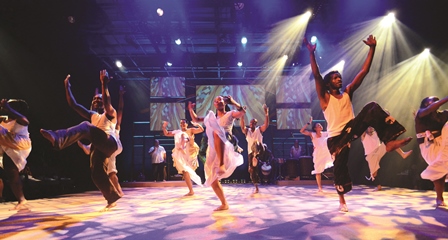 SALISBURY, MD---Salisbury University Dining Services hosts its annual African American History Month Dinner, featuring the Bernard Sweetney Jazz Quartet, 4:30-7:30 p.m. Friday, February 5, in the Commons.
Sweetney, a premier jazz drummer since the 1960s, has performed with Roberta Flack, Shirley Horn and others. His performance is co-sponsored by the offices of Cultural Affairs and Multicultural Student Services and University Dining Services.
The menu includes deep-fried catfish, barbecued ribs, macaroni and cheese, potato salad, black-eyed peas, pigs' feet, cornbread, southern fried chicken, chitterlings, mashed potatoes with gravy, collard greens with ham hocks, sweet potato biscuits, sweet potato pie, peach cobbler and banana pudding with vanilla wafers.
Cost is $12.48, $7.57 for children 5 and under. The public is invited. For more information call 410-548-4503 or visit the SU website at www.salisbury.edu.